13 Benefits of Using Support Help Desk Software, Best Tips in 2022
Best Support System is a help desk software for customer support solutions provider for all-sized businesses. They provide leading industry-based, cloud-based software that automates the entire customer service process from initial ticketing to resolution of the issue at hand.
In the USA alone, 40% of customers stopped doing business with a company over poor customer service. It's the same across the globe.

Businesses worldwide are searching for ways to develop a better strategy to manage their future customer relationships.
Most businesses around the world follow a similar setup. It doesn't matter whether it's a startup or an enterprise; there have to be some common elements. Managing businesses at all levels can be extremely daunting. So you try to use any help you can get. Generally, customers from all over the globe have similar expectations from businesses. They expect you to provide instant responses to their queries and have a perfect setup.
What could you possibly add to your business to always keep your customers happy? There is only one answer to this question, a 'help desk' software. With this digital age, most businesses have started operating online, so an online help desk is a solution for dealing with customer complaints.
A help desk software, such as Best Support System, is your one-stop shop that tackles all your company's customer care issues. It deals with customer support and resolves their queries instantly. In addition, it equips your support team with all the features that can aid them in handling clients pleasantly.
Businesses rely on this tool to improve communications procedures and create workflows. There are several reasons why 'support help desk' software can be very beneficial.
15 Benefits of Help Desk Software
Customer service software, also known as help desk software, dominated the market and accounted for a revenue share of over 20% in 2021. 
And this trend will continue to grow.
But what is customer support software and how can it benefit your business?
Increase sales and conversions
Knowledge Base Software
24/7 Provide support 
Requests Routed to the Right Specialist Automatically
Ticket Management
No Lost Tickets
Ticket Prioritization
Assigning Tickets Equally
Reduced Support Costs 
Improve customer support performance
Empowering Customers with Self-Service
Advanced Reports
Utilizing Multiple Channels
Let's take a closer look.
1. Increase sales and conversions
Before buyers take the plunge and commit to a product or service, they want to learn more about what they are getting into first. In fact, according to HubSpot survey, 19% of consumers like to talk with a salesperson or a customer service representative first. This allows them to ask questions regarding pricing, the capabilities of a product, and what their business can achieve with the solution.
When your application is integrated tightly with your website and visible to visitors, they can send you a message or dial your number with ease. Using chatbots scenarios you can engage with your customers to capture leads at the right moment.
2. Knowledge Base Software
The main reason for having help desk software is to manage customer service operations automatically. Best Support System implements a knowledge base software that works as a backbone for this procedure. It helps answer the customers' queries and provides them with satisfactory information as per their needs. Accuracy, efficiency, and satisfaction are the goals of any help desk software. The customer service representatives can instantly provide accurate, helpful, and appropriate answers with this software. The function of this software is so universal that it doesn't matter which company you work for; you can always make use of it.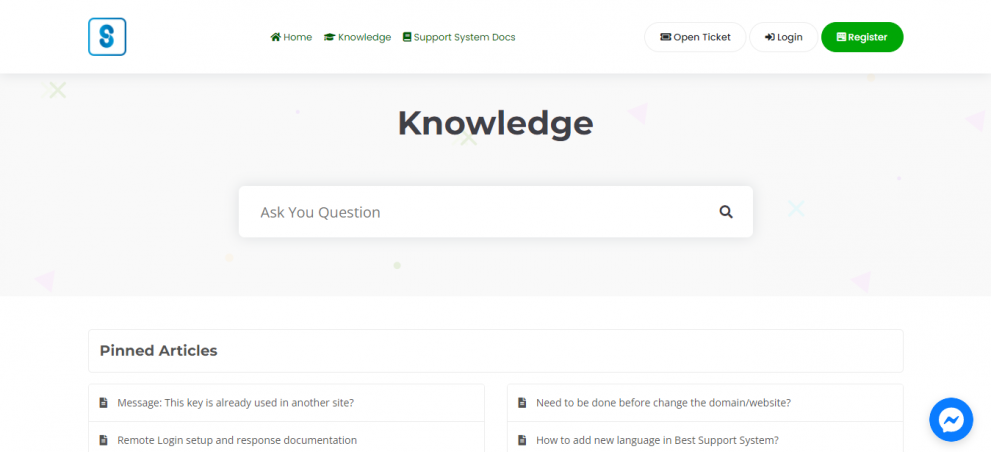 What's the best way to build customer loyalty?
Provide exceptional service, 24/7.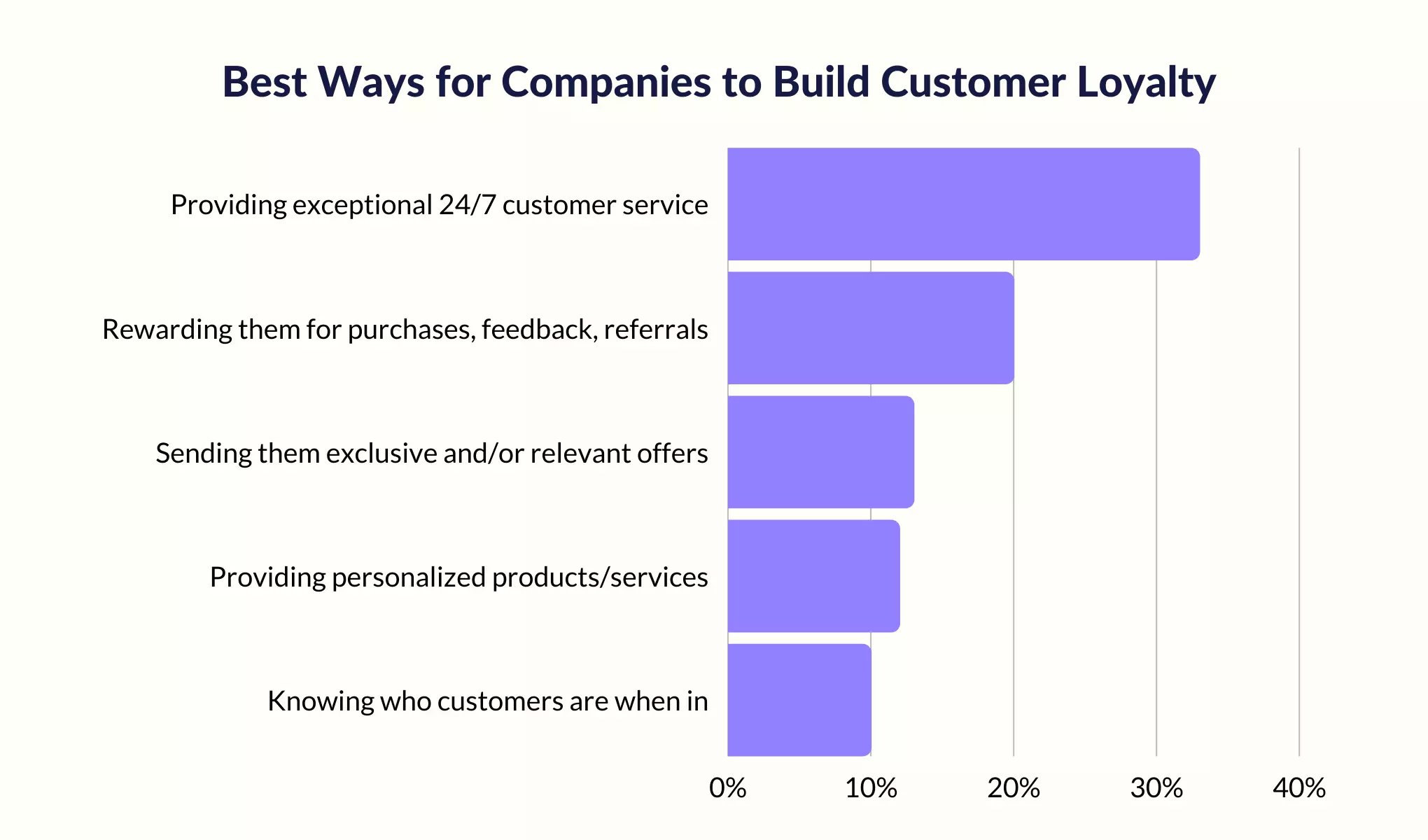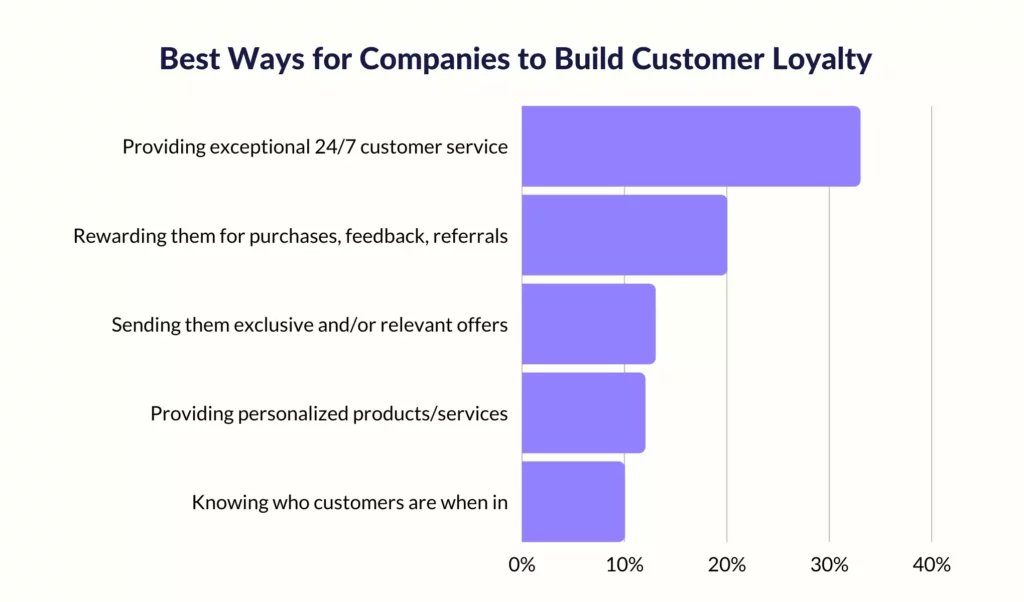 4. Requests Routed to the Right Specialist Automatically
When a customer service representative receives a request they do not quite know how to deal with, what do they do?
They give the customer the number to a more appropriate department or ask them to hold while they transfer the call. This leads to them saying again what the problem is. However, sometimes, they have to do this repeatedly until they get in touch with the right team or person. 
This can be frustrating to the customer because it is a waste of time and effort. To avoid or mitigate that scenario, you can count on a ticketing help desk system that has a smart request routing capability. This means that requests arrive in the inboxes of the right people every time. This way, problems are resolved immediately and customers are satisfied with the after-care service that you offer. 
Customers usually contact the help desk with different issues. These issues can be in the form of complaints, instructions, or of promotional nature. Help desks such as Best Support System are equipped with a ticket management system that focuses on tickets. Customers create tickets as a result of a complaint or an issue regarding the company's product or service. The help desk allows you to deal with this problem quickly and move on with your day.
Ticket management is really important for any company. It is hard to keep track of every single ticket in manual work, and some of them might go unnoticed. This can cause a really bad impression on the buyers. However, with a 'help desk' software, you can be assured that no tickets will be missed. It acts as a tracker, ensuring that the operator doesn't miss any of the tickets. By using help desk software for your company, you make sure that there will be no unattended interaction, and the customers will get their complaints responded to promptly.
The operators at the help desk software can manage the priorities of the tickets and resolve more important issues first. They can close these tickets faster if the main issues are resolved first. The software allows them to mark and label the tickets that require immediate attention. When such a ticket is assigned to a team or department, it immediately puts them on high alert regarding that ticket. You can even drop comments to validate the urgency of the task.
8. Assigning Tickets Equally
In the case of manual customer service, one agent might receive the bulk of the work while others get to rest. This can burden the worker, and they might not be able to handle it properly. However, in the case of a 'help desk' software such as Best Support System, the tickets and queries are directed towards the operators equally. This ensures ease of work and efficiency.
Would you believe that investing in customer support software can help you reduce your overhead? Traditionally, customer service representatives take calls and reply to emails, which they can only do one at a time. This requires a large customer service department, translating to higher support costs. 
However, when you have a customer service system in place that includes live chat, your representatives can carry on several conversations simultaneously. This makes the team efficient and quick in handling customer queries and problems. What's more, with live chat software that has chatbots and smart automation rules, you can trim the size of your customer service team to reduce overhead. 
10. Improve customer support performance
How do you respond when senior management asks you how your customer service team has performed?
Are you able to provide a customer with a service level agreement?
With customer support software, you can view analytics and monitor SLAs, providing you answers about your team's performance and support quality in a few clicks.
Customer support software can record and track every piece of information concerning support tickets. Because of this, you can keep a well-organized database of customer issues and your overall support performance. 
Furthermore, if you use software that provides easy-to-digest visual reports of important customer support metrics, it makes it easier to assimilate information and trends faster.
11. Empowering Customers with Self-Service
It has been analytically proven that most customers prefer self-help over customer support operators. Many businesses are using this to their advantage. They implement a high-level knowledge base that gives the customers a sense of authority as they use it. It allows them to navigate and submit queries manually. A 24/7 manual service is impossible so the help desk software is used to manage questions of similar nature.
The help desk software functions to provide an advanced report of everything going on in the customer support team. For example, it measures performance, ticket volume, response times for resolving tickets, and the number of tickets that have been completed. With these advanced analytical tools, you can make data-driven decisions to better serve your customers.
13. Utilizing Multiple Channels
Different customers prefer different channels of communication. Some directly call the number, while others prefer to send an email. This could get tiresome for the operators if they were to handle all of this manually. The help desk software connects all these channels and helps the support team immensely. It ensures that no query is missed and every customer is treated equally.
Customers are the core of your business and without them, you have no business at all. That is why it is critical that you level up the customer support you offer and prevent them from looking elsewhere. Not only that, you can nurture your connections with them and foster loyalty to your brand. After all, it is cheaper and easier to retain customers rather than acquiring them. Moreover, existing clients are much more loyal compared to the new ones. 
By keeping your customers happy, you increase the chances of doing repeat business with them. On top of that, you can strengthen your brand in their eyes, resulting in positive feedback and even in word-of-mouth advertising. 
As a result, you can increase your profitability, elongate the lifespan of your company, and create a cohesive community with your customers and other stakeholders. 
Try Advantages of Help Desk Ticketing Software in Action

---