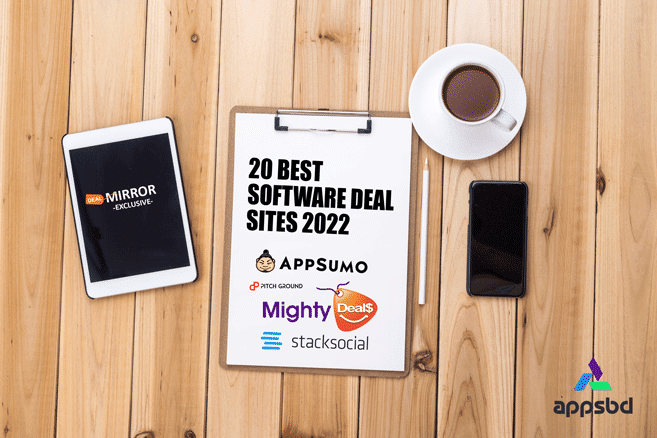 Best Software Deals Site Including Lifetime Deals in 2022, Choose the Best One for Your Business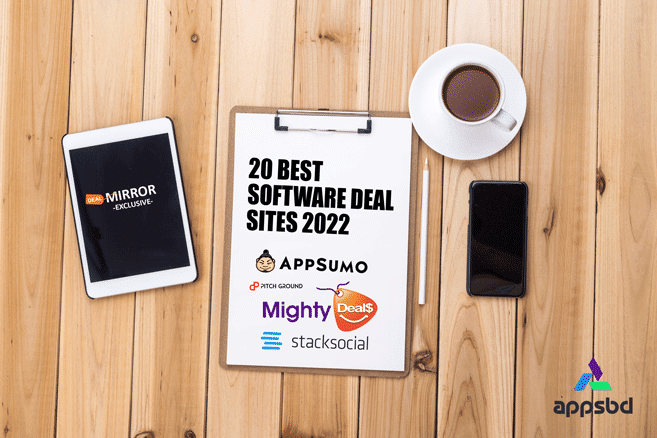 We live in the age of computers and internet, and software is involved in almost everything we do. The first thing you might look for, after waking up in the morning is your phone which is filled with such software, known as apps. From simple tasks like taking notes and managing your schedule to intricate things like banking, all of us are heavily dependent on software throughout the day. Businesses and enterprises are also heavily reliant on software for better efficiency and execution.
Software does make our life easy, but it comes at a price. More the features, bigger is the cost which may be monthly or on yearly.
However, some applications waive off a significant amount of their price though software deals. There are many attractive deals that enable you to buy software much cheaper than the standard price. Some even offer Lifetime Deals (LTDs) – meaning you pay once instead of paying monthly, and you save a lot of money.
Sounds too good to be true, doesn't it? Well, you don't need to be afraid, it's not a scam.
Appsbd provides you with the top 20 Software Deals Site where you can find your best deal site, so don't be late and find your one.
Lifetime Deal Websites – Offering a great way to save on your Software Purchase
You must be wondering why a company would want to sell their application at discounted rates after so much effort is put into designing and developing it. The answer is rather simple; some software vendors and web app providers are at early stage of their development and they need to attract as many users as possible. Sometimes they don't even make money on it as receiving valuable feedback from real users is the primary objective behind this.
So how do they achieve it?
This is where LTD websites come in. The deals these websites offer are nothing but promotional offers that are run in cooperation with such newbie vendors and web app providers. Sure, these websites make a significant commission out of it, but they also offer access to huge lists of subscribers/followers to the software vendors while making cheaper software available for you. So essentially, LTD websites offer a win-win situation for all.
Wondering about such LTD websites? Sit back and enjoy this read where we've compiled a list of the top 15 software deal websites. Who knows, maybe you'll find something here for your next project.
Deal Aggregator Websites
As you might have noticed through our comprehensive list, these deals are mostly time based where each deal has an expiration period ranging between 24 to 72 hours. Also, the deals are mostly for design bundles that may contain a variety of tools. It's hard to keep tabs on all the deals that might be live. Also, selecting the right design bundle may be a challenge keeping in mind the features you need.
So how do you keep up with so many deal sites? The answer is – through deal aggregators. Like any other aggregator website, they combine deals from multiple deal sites so that you have a unified platform for all the deals making comparison and filtering easy. At the same, deal aggregators keep you informed about new deals which may be upcoming or live through various ways like newsletters, browser notifications, push alerts, instant messages and more.
Let's take a look at the best deal aggregator websites.
Final Word
It's a known fact that desktop, and in some cases even SaaS software, are losing their charm among the community of developers. Access to unlicensed and cracked software tools has somewhat contributed to this, but the price at which these software are marketed hasn't helped either. Software vendors and marketers can also be not held responsible for unrealistic pricing as so much cost goes into the development of such software that they are meant to be expensive. Plus, it's not always possible to predict how market would react to the product.
Deal websites offer an interesting solution to these issues for both vendors and software user base. On one hand they are easily marketable at discounted rates, and on the other, it's also a possibility to do a test run among the community before a full-fledged market launch, which leads to availability of software at significantly discounted rates for developers and designers. As we said earlier, it is a win-win situation for all with deal websites making money from commission as well, not to mention the Deal Aggregator websites which save you from going to multiple sources and missing out on important deals.
 Confirmation Code: GNSVMHDN93587423
---