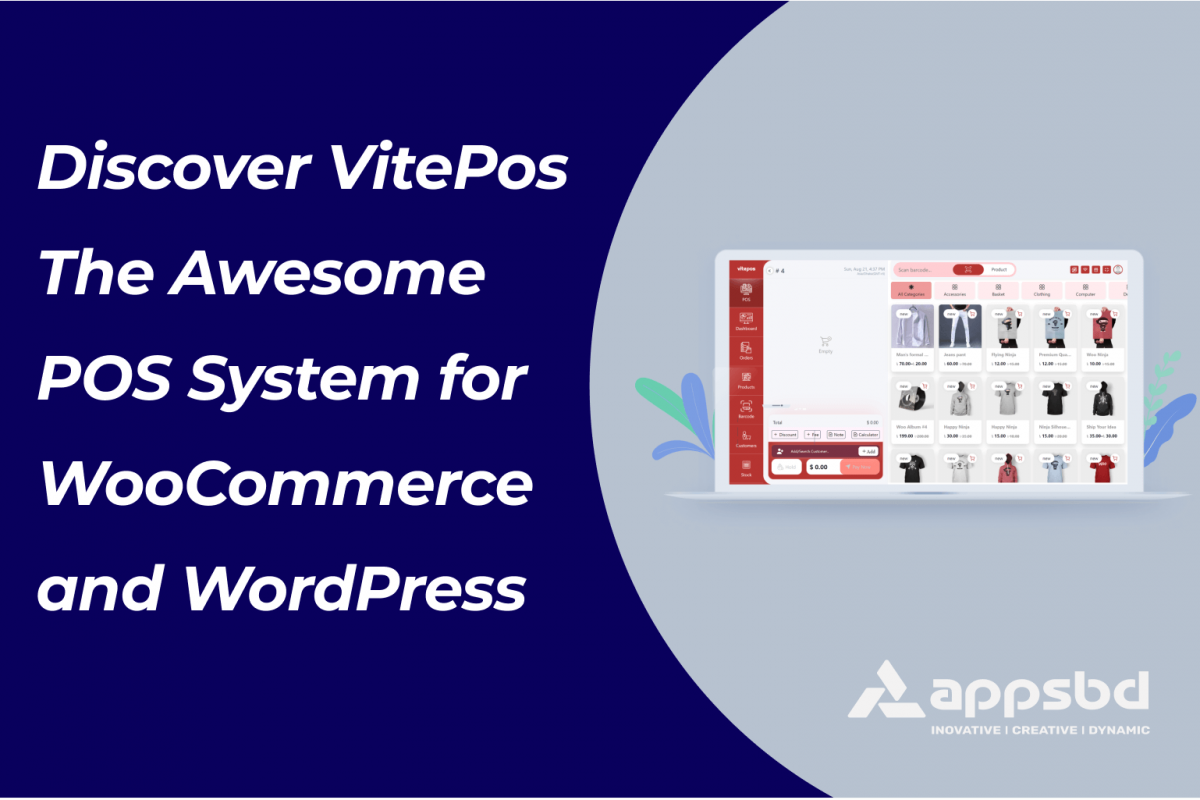 Discover VitePos – The Awesome POS System for WooCommerce and WordPress
The importance of having a reliable POS system for WooCommerce and WordPress websites cannot be overstated. A Point of Sale (POS) system is a critical component of any retail business, enabling merchants to process transactions quickly and efficiently.
VitePos is an ultimate POS system that is specifically designed for WooCommerce and WordPress.
In this article, we will explore the features and benefits of VitePos and how it can help businesses improve their sales process. So, whether you're a small business owner or a large enterprise, read on to discover how VitePos can help you optimize your sales process and boost your productivity.
What is VitePos?
VitePos is a point of sale system designed specifically for WooCommerce and WordPress websites. It is an innovative solution that enables businesses to manage their sales and inventory in real-time, streamline their checkout process, and enhance their customer experience.
It is a cloud pos system. This plugin is designed to be fully responsive, enabling seamless integration with mobile, tablet, laptop, desktop, and large-screen devices. Using the latest technology, it is a pos for WooCommerce. It follows the WooCommerce development code standard to ensure optimum performance and compatibility.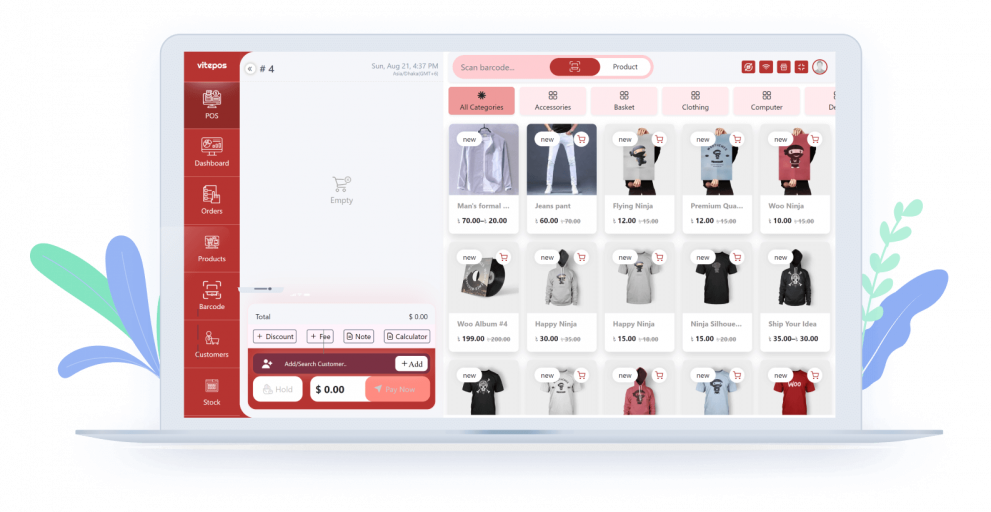 How does VitePos benefit you?
VitePos benefits businesses in numerous ways –
Real-time inventory management to avoid overselling and keep track of stock levels
Multiple payment methods are supported, making it easier for customers to complete transactions
Customizable receipts and invoices to add branding and a personalized touch to transactions
Seamless integration with major payment gateways, simplifying the checkout process for customers
User-friendly interface that is easy to navigate, even for non-technical users
Optimization of the sales process and streamlining of inventory management to improve productivity and revenue
Affordable pricing plans suitable for businesses of all sizes
Excellent customer support options, including 24/7 support via email and phone, a knowledge base, and a dedicated account manager for enterprise customers.
How to Use VitePos?
To utilize VitePos, small businesses can follow these steps:
Sign up for a VitePos account: The first step is to sign up for a VitePos account on their website. Businesses must provide some basic information about their business, such as their business name, contact information, and banking details.
Download the VitePos app: Once signed up, businesses can download the VitePos app on their mobile device or tablet. The app is available for both iOS and Android devices.
Set up products and services: Businesses can set up their products and services in the app, including pricing and inventory levels.
Connect a payment terminal: It offers different payment terminals, such as a standalone terminal or a mobile device attachment. Connect the payment terminal to the VitePos app and start accepting payments.
Use the POS: Once the payment terminal is connected, businesses can start using the VitePos to process sales transactions. The app allows businesses to add products and services to a transaction, apply discounts or taxes, and accept different payment methods.
Utilize management tools: It offers management tools to help businesses manage transactions, track sales, and manage inventory. Utilize these tools to identify areas where costs can be reduced or profits can be increased.
Overview of the Key Features & Integrations Offered by Vitepos
It has a plethora of features to streamline your business operations. Here are some of the key features that make it stand out:
Customer Management: Easily manage all your customers' properties with Vitepos. You can quickly add or search for customers from the cart or checkout panel. All checkout options are supported, giving you flexibility and ease of use.
Quick Add Products: Need to add a new product to your system quickly? Using VitePos, you can easily add new products with variations and manage their properties with ease.
Barcode Scan & Search: Whether you prefer using your mobile camera or a barcode scanner, It allows you to scan barcodes and search for products quickly and easily.
Dynamically Inventory Update: It checks inventory at multiple key stages to ensure that your items are in-stock and won't be oversold by customers shopping simultaneously.
No Expensive Hardware: Save money by using your current devices – Vitepos can be loaded onto any computer browser or mobile device without the need for expensive hardware.
Print Receipts & Invoices: With this, you can print automatic or manual branded receipts in a format that's easy to understand for your customers. You can even set up multiple print stations for advanced options.
Order Notes & Accept Discounts and Fees: It allows your cashiers to easily add discounts or fees to the cart and make notes about the order. This information is easy to print on the receipt during checkout.
Outlet & Counter Management: With unlimited outlets and counter management, Vitepos lets you manage different cashiers/agents assigned to each outlet or manage them all together.
Customer in the Queue: It features a customer queuing system where you can put a customer's cart details on hold if they're taking too long to make payments, without losing any data.
Secured ACL – Access Control Level: Offers a unique ability to share user access levels or the power of your agents, providing you with better security and control.
Conclusion
To sum it up, VitePos is the ultimate POS system that is tailored to meet the specific needs of WooCommerce and WordPress websites. Its remarkable features, such as real-time inventory management, multiple payment options, and customizable receipts and invoices, make it an essential tool for businesses of all sizes.
By optimizing the sales process and simplifying inventory management, VitePos helps businesses to enhance their productivity, increase their revenue, and provide an exceptional customer experience. Regardless of your business size or industry, It is a smart investment that can help you achieve your business goals and succeed in today's competitive market.
---