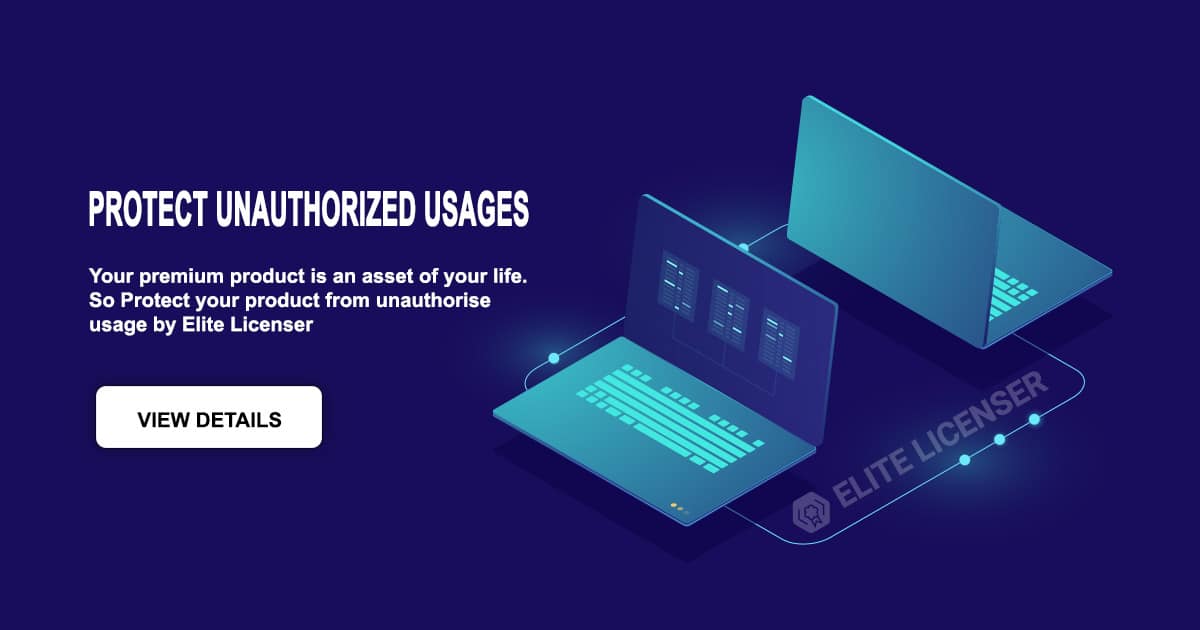 License Manager – 3 Reasons To Use Elite Licenser
Elite Licenser is the most unique license manager application used by many people right now. People are using this plugin for many reasons but today we are going to test the plugin with three questions. We will check whether the plugin passes those tests Those three questions will be
How user friendly Elite Licenser is as a license management?
How compatible its features' are?
Is it really worth the price?
Elite Licenser Overview
Elite Licenser is a WordPress license manager plugin. Basically it helps to manage product updates along with generating auto license code.

User Friendliness
Elite licenser has been created in the most easiest way for users. No prior programming knowledge is needed in order to use the finest license management application. Anyone can add a licensing system into a WordPress plugin easily and again no programming knowledge is needed here. Only thing you just need to do is just DRAG AND DROP

Key Features
This license management plugin is loaded with many key features including lots of other features too. Today we are doing to discuss only about key features

Auto License Generation When someone purchases a product the license management will generate license code automatically
One License Manager Plugin For Any Type Of Product One can use this license manager for any type of application. With this plugin, you can create multiple WordPress plugins, themes, and any PHP application including Joomla and other CMS or .net or java or android applications etc. Simply put you just need one plugin for any product
Auto Product Update Another key feature of this application is automatic product update. Details of new versions are needed to be added by using web panel and your app will notify you about the new update
Controlling And Tracking License Usage This license manager plugin controls the license usage as well as tracking it.
Complete API Support This license manager has a complete support of API for 3rd party app. API permission can also be controlled by this plugin
Auto Host Ban This feature is useful for irritation like if anyone tries to activate the product repeatedly with an incorrect license this plugin will block the host temporarily. The ban can be lifted by the admin of the license manager.
Custom License Type Another useful feature of this plugin is a custom license. One can create many custom license types like single license, multiple licenses or one year license etc. Max domain number can also be set on each license type. Detection of forum sharing is also possible and you can set verification counter as well
Removing License Anytime You can remove licenses from clients' products if a client steals your license and is still using after being refunded
Export License Keys & Client Lists as CSV This license manager exports license keys and client lists as CSV. It is really a helpful feature to have
However it has many other features like 3rd party integration, generating sample codes for complete WordPress plugins and themes, PHP Web app, C#.net, VB.net etc. And you will get this plugin at www.appsbd.com

Cost Comparison 
If you compare this license management plugin with rival companies you will find it much cheaper with so many key features. One can buy this plugin right now at $99 which is worthy. It isn't expensive at all

Test Conclusion
Elite Licenser has passed all the tests above mentioned. It is user friendly with so many key features and the price is worthy when it takes only $99 to get a license management plugin with these many features. We are recommending you for getting the best experience
---