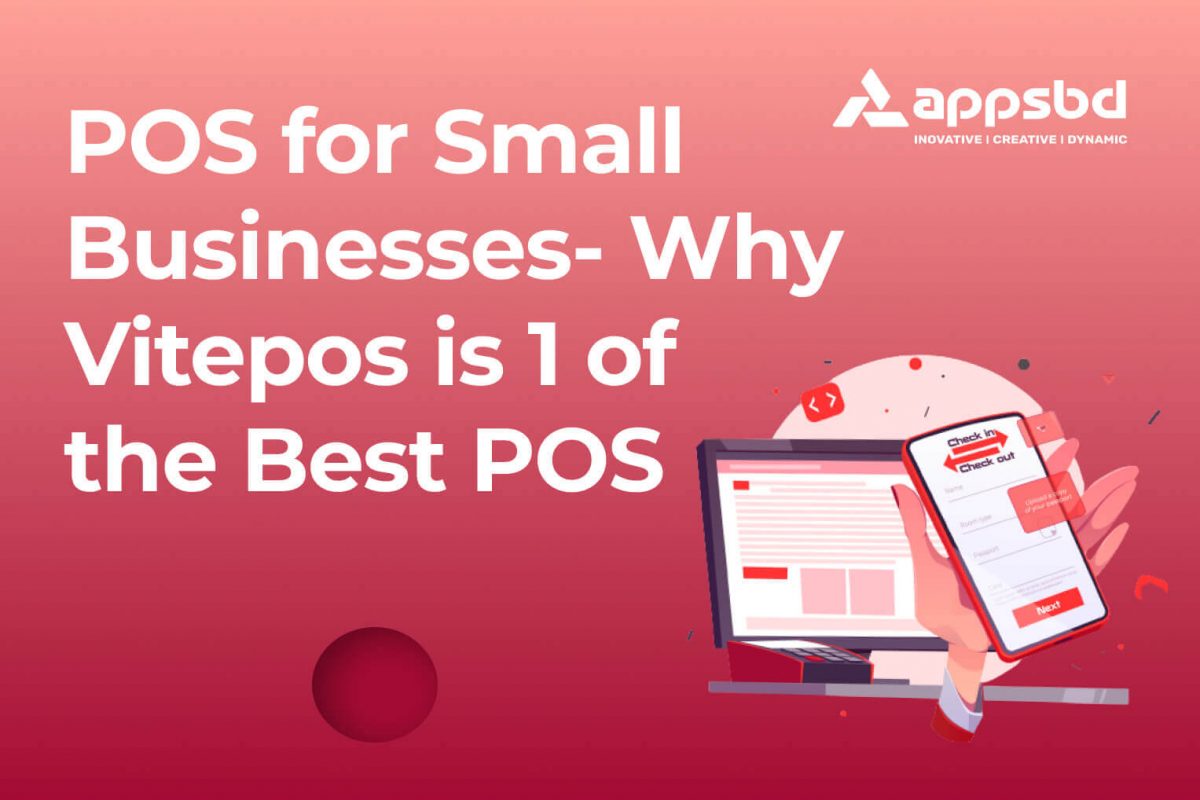 POS for Small Businesses- Why Vitepos is 1 of the Best POS
Do you have a WordPress or WooCommerce website? Looking for the best POS for small business? VitePos is the answer! This cloud-based solution is transforming the way businesses handle transactions, offering a powerful and intuitive POS system that is easy to use and packed with features.
As a small business owner, you want a point of sale (POS) system that can help you manage your business efficiently. However, with so many options available in the market, it can be challenging to choose the right one. This is where VitePos comes in.
In this article, we'll take a closer look at POS and explain why it's the best POS for small businesses also you will get a clear understanding of POS for WordPress and how it can streamline your business operations.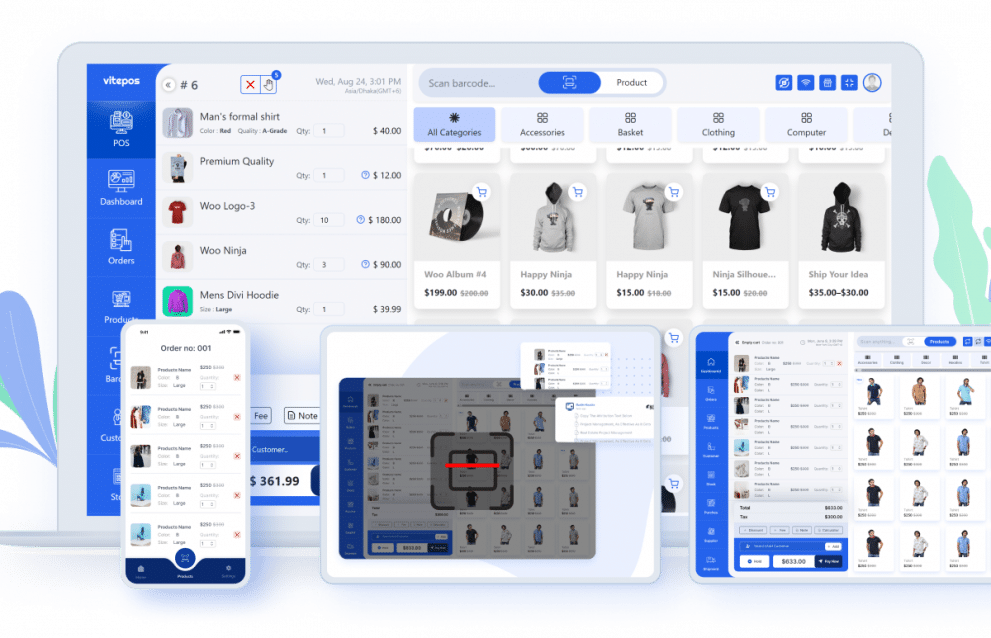 Why VitePos is ideal for small businesses?
Small businesses are the backbone of the economy. For many small businesses, the point of sale system is an important aspect of running their business. As a result, there are many point-of-sale systems that are designed to meet the needs of small businesses.
VitePos is ideal pos for small businesses for various reasons. It provides:

Easy Setup
Hassle-Free Configuration
Efficient inventory management capabilities
Real-time analytics
Advanced payment processing features
Cloud-based system
User-Friendly Interface
Modern and sleek design etc.
VitePos offers everything small businesses need in a POS system. With This POS, you can streamline your operations, increase efficiency, and boost your business revenue.
How VitePos helps small businesses minimize business expenses?
VitePos is a wonderful POS for WordPress. It helps small businesses minimize their business expenses in various ways. Some of them are:
Improved Efficiency (pos for small businesses)
This helps small businesses save time and money by streamlining their operations. Instead of manually recording transactions and calculating totals, Vitepos can automate these processes, freeing up time for employees to focus on other tasks. By reducing the amount of time it takes to complete each transaction, businesses can increase their productivity and profitability.
Accurate Inventory Management
With this, business owners can track their inventory levels in real time, enabling them to make informed decisions about when to restock their shelves. This can help prevent stockouts and overstocking, both of which can lead to lost sales and increased expenses.
Automated Sales Reports
Vitepos can generate automated sales reports, enabling small businesses to analyze their sales data quickly and easily. These reports can provide insights into customer behavior, sales trends, and product performance, helping businesses identify areas where they can cut costs or increase revenue.
Reduced Errors
This POS helps to reduce errors, such as pricing mistakes, incorrect changes, or double entries. By automating the transaction process, businesses can reduce the risk of human error, minimizing the need for costly refunds or returns.
Enhanced Customer Experience
Vitepos improves the customer experience by reducing wait times, providing accurate pricing information, and simplifying the checkout process. This can lead to increased customer satisfaction, repeat business, and positive reviews, all of which can help businesses reduce their marketing and advertising expenses.
You should learn how to set up POS for WooCommerce to streamline your retail operations and boost sales.
VitePos makes it easy for small businesses to manage inventory
Inventory management is a crucial aspect of running a successful small business. However, managing inventory can be a time-consuming and complex task, especially for small businesses with limited resources. To address this issue, The POS offers a user-friendly and efficient pos for small businesses.
Now, we will discuss how VitePos makes it easy for small businesses to manage inventory and why it's the best pos for small businesses
Automated Inventory Tracking
The POS offers automated inventory tracking, enabling small businesses to monitor their inventory levels in real-time. This feature ensures that businesses always have an accurate and up-to-date view of their stock levels, helping them avoid stockouts and overstocking.
VitePos makes it easy for small businesses to manage their products. Business owners can easily add new products, edit existing ones, and delete products that are no longer available. Additionally, The POS allows businesses to categorize their products, making managing and tracking inventory easier.
VitePos offers barcode scanning capabilities, enabling small businesses to quickly and accurately scan products in and out of inventory. Barcode scanning can help businesses save time, minimize errors, and reduce the risk of stockouts.
Sales and Inventory Reports
VitePos offers detailed sales and inventory reports, allowing small businesses to analyze their data and make informed decisions. These reports can provide insights into sales trends, product performance, and inventory levels, helping businesses optimize their operations and reduce costs.
Integration with Payment Processing
VitePos integrates with payment processing systems, allowing businesses to accept payments and manage inventory in one place. This integration can help businesses save time and minimize errors, reducing the need for manual data entry.
The Features of VitePos
Vitepos offers a plethora of features to streamline your business operations. Here are some of the key features that make Vitepos stand out as the best pos for small businesses:
Customer Management: Easily manage all your customers' properties with Vitepos. You can quickly add or search for customers from the cart or checkout panel. All checkout options are supported, giving you flexibility and ease of use.
Quick Add Products: Need to add a new product to your system quickly? With this POS, you can easily add new products with variations and manage their properties with ease.
Barcode Scan & Search: Whether you prefer using your mobile camera or a barcode scanner, The POS allows you to scan barcodes and search for products quickly and easily.
Dynamically Inventory Update: Vitepos checks inventory at multiple key stages to ensure that your items are in-stock and won't be oversold by customers shopping simultaneously.
No Expensive Hardware: Save money by using your current devices – This POS can be loaded onto any computer browser or mobile device without the need for expensive hardware.
Print Receipts & Invoices: With Vitepos, you can print automatic or manual branded receipts in a format that's easy to understand for your customers. You can even set up multiple print stations for advanced options.
Order Notes & Accept Discounts and Fees: Vitepos allows your cashiers to easily add discounts or fees to the cart and make notes about the order. This information is easy to print on the receipt during checkout.
Outlet & Counter Management: With unlimited outlets and counter management, Vitepos lets you manage different cashiers/agents assigned to each outlet or manage them all together.
Customer in the Queue: Vitepos features a customer queuing system where you can put a customer's cart details on hold if they're taking too long to make payments, without losing any data.
Secured ACL – Access Control Level: The POS offers a unique ability to share user access levels or the power of your agents, providing you with better security and control.
Monthly Account Data: At the end of the month, you can easily monitor product counts and see all the calculations to understand your monthly expenses.
User Management: Add and edit users with specific roles such as Cashier, Manager, Store-Keeper, and more.
Offline Data Store: Vitepos is optimized and faster, capable of storing data locally and running without an internet connection. It can store data in the cloud again once the internet returns.
Easy UI & UX: With an elegant and user-friendly material design, The POS makes it easy to sync all your data quickly and efficiently.
Vendor Management: It enables you to associate specific vendors with the inventory you add. This function enhances efficiency and facilitates seamless stock management.
Cash Drawer Management: Cash Drawer Management is another noteworthy feature. It allows you to access real-time information on the current balance of your cash drawer. Additionally, you can close the cash drawer with ease if necessary.
Barcode Generation: Generating barcodes and printing them is a breeze with the POS' Barcode Generation module. This functionality expedites the process of labeling your products and simplifies inventory tracking.
Shortcuts to expedite your workflow: These shortcuts offer quick access to frequently used features, allowing you to accomplish tasks with great efficiency.
Tax calculation: Tax calculation based on outlet location is another beneficial feature offered by Vitepos. This function automatically calculates taxes based on the specific location of your outlet. Consequently, you are not required to add taxes manually every time you place an order.
Split Payment (Pro): This POS offers Split Payment functionality. This feature enables customers to pay using various payment methods such as cash, card, and other means simultaneously.
Color Skin (Pro): Color Skin feature is an additional highlight of the POS. It includes multiple colors to choose from, allowing you to customize the interface to your liking.
Offline order (Pro): In the event of network disconnection, The POS' Offline Order feature allows you to process orders without interruption. This functionality guarantees seamless business operations and customer satisfaction.
Multi-Language support: Vitepos' Multi-Language Support is a feature that supports multiple languages, and you can also use Loco Translator to take advantage of this plugin. This functionality makes the software accessible to individuals who speak different languages, enhancing user experience and inclusivity.
Conclusion
When you're running a small business, you don't have time for complicated systems. You need something that is intuitive, easy to learn, easy to use, and cost-effective. VitePos is the only point of sale software that offers all these benefits, making it the best pos for small businesses.
---