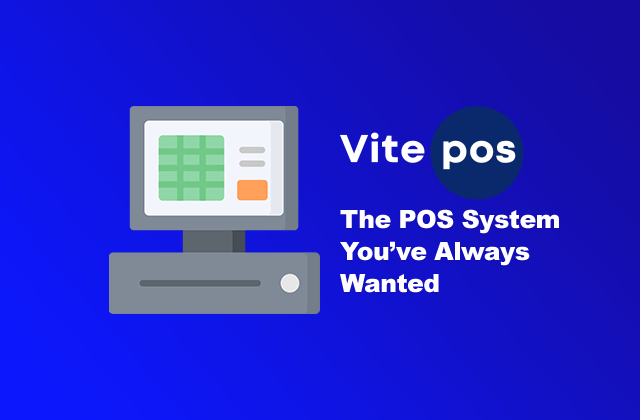 Vitepos: The Best Pos(Point of Sale) System in 2022
There are many benefits of purchasing a POS system, notably making it easier to manage your retail business. A POS system can significantly simplify daily business tasks and in some cases can even be revenue-generating.
A POS (Point of Sale) system is the combination of software and hardware to facilitate your business operations. It consists of software and hardware to run the software. Hardware may include a computer, a physical terminal, a scanner, a printer, and other devices to operate the point-of-sale software. The software tracks and organizes your store's information.
Simply put, it's the "Point of Sale" in a store, meaning the point at which a consumer hands over money and gains ownership of the products they want to purchase.
Physically, that location is at the checkout line, and "POS" might refer to a mechanical solution like a cash register. But when people use the term to refer to an industry, they're usually talking about the digital version: the software that a cashier uses to track and log their sales.
POS system software and hardware are integral for any modern sales business, from a major retail chain to a tiny food truck, for two main reasons. First, it's an inventory service: A POS can keep track of the total goods in a store. Second, it controls sales: By recording every item sold and penny received, the system can ensure the store owners won't lose items or revenue to mistakes or misconduct.

A POS system can offer plenty of other benefits to make any store's daily tasks far easier, but it's the sales and inventory features that truly make it the backbone of a business.
So, today we will talk about a POS system and will discuss its features and why should you purchase this POS system, and why it is the best option for you. So let's get started.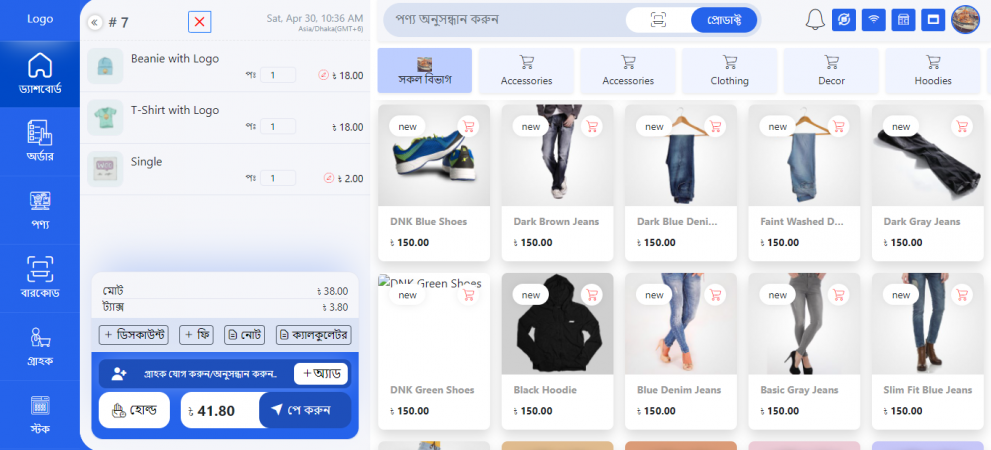 Vitepos is a wooCommerce Point of Sale system that's fast and easy to use, saving you time and money in the process. Your customers will have a seamless and enjoyable experience every time.
This pos system is reliable, robust, and smooth to use. All the latest and greatest technology has been used in this Vitepos. It is more exceptional than others for its user-friendly UI and lots of useful features.
Easy to setup with your woocommerce. Add your products and sell them easily. We promise that your data is safe and that you're in control.
A great software that lets you manage your whole store and track inventory in the shortest time.
Vitepos
is unique for its features. And all the features that have been used in it, hopefully, it will be much appreciated by the people. And its true form can be understood only when the users review it after using it. So let's have a look at its features.
Vitepos is a single-page application that performs every process in a super quick fashion. The unique search option lets you find desired products and customers as fast as possible.
Manage all customers properties. You can add/search customers from the cart panel or checkout panel. All checkout options are supported.
New product that's not in your system yet? Quick Add it to the POS with variations and manage its properties easily.
Scan barcode using your mobile camera or if you want to use barcode scanner then it also allowed Vitepos. Search your product using the scanner and manual search all are allowed in the Vitepos.
Dynamically Inventory Update
The POS checks inventory at multiple key stages to make sure the item is in-stock and won't be oversold by customers shopping simultaneously.
Print Receipts & Invoices
Vite pos provides you with automatic & manual printing in a branded receipt format. Setup multiple print stations for even more advanced options. The money receipt and invoices will really attract your customers. It is well descriptive and understandable.
Order Notes & Accept Discounts
Your cashier can make easy discounts from the cart and can put out order notes about the order. It is nice and easy to print with the receipt in the checkout. 
Outlet & Counter Management
Unlimited outlets & counter management with Vitepos – you could have different cashiers/agents assigned to each, or manage them all together.
Vitepos has a customer queuing system where if any customer is taking time to make payments then you can send his/her cart details on hold options without losing data.
Secured ACL - Access Control Level
It has a unique ability to share user access levels or the power of your agents. Which is much better secured.
Your account is in safe hands because Vitepos will take care of your store easily. At the end of the month, you can monitor product counts nicely and you will be able to see the amount of all the calculations through which you can understand your monthly expenses. 
Add & edit users with the specific role, exp. Cashier, Manager, Store-Keeper, etc. 
Optimized and faster, capable of storing data locally and running without an internet connection. When the Internet returns, it can store data in the cloud again without any hassle or backup.
Vitepos uses the most elegant and material design in its user interface. All the data is syncing in the blink of an eye. Any customer will fall in love with it's attractive, user-friendly and nice design.
Vitepos has not been released yet. It is expected to be released in the 3rd week of next month. Management has set a price for it but it will not be revealed yet. Because its price may increase or decrease, its price is not going to be revealed yet. So you have to wait for it some days 🙂
The ball is in your court. If you're planning on purchasing a POS system, it should be able to do everything on this list and then some. Make sure that the POS you purchase doesn't severely limit the way you operate or that it doesn't have a negative impact on your store. Also, be sure not to waste thousands of dollars on a traditional POS system that will take up too much real estate in your store.
It's all about cloud technology these days, and having your data safe and secure in another location is better than having it sitting on a hard disk in your office waiting for an accident. Subscription-based solutions are ideal for any type of business, especially ones of a smaller scale – you usually get more for your money. So before committing, be sure to try out any software first and see if it's a good fit for your retail store.
So, take the decision and think about Vitepos. Compare it with others and then give your mind to a Vite'y blow.  🙂
Vitepos Comming Soon…
---