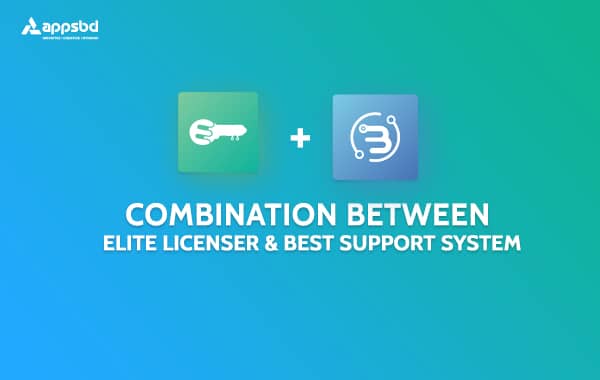 Combination Between Elite Licenser & Best Support System, How They Help in Your Business Combinedly
What is Elite Licenser & Best Support System?
Maybe looking at the title is not something to guess and now I am going to make a statement about Elite Licenser and Best Support System. Let's get started, take a look and enjoy! So don't delay, take the whole blog and boost your business.
I want those who use one of these two products to know the benefits of using these two products together.

Elite Licenser is a WordPress software license manager plugin for any type of product licensing. It helps to manage product updates, license code auto-generation, built-in Envato licensing verification system, full license control, and a licensing system that can be added to your WordPress plugins or themes without any prior programming knowledge. Simply you can do it with the DRAG AND DROP system.
This license manager's full sets of API will help you to handle it by other applications as well. One app will handle the licenses of all your products. You can handle it by any language (PHP, .Net, Java, Android, etc.). Also, this license manager will provide to add licensing to more than one WordPress plugin or theme and it can be installed on the same WordPress. For more knowing its features Click…
Best Support System is a self-hosted support ticket application. It handles support tickets, manages email tickets, and collects any payment by PayPal. It has an easy installer so you don't need any programming skills. We will keep updating regularly and it has an auto-update feature.

For more knowledge about the Best Support System please click…
How to Use Them Combinedly?
If you are a client of Best Support System then you must have noticed an option that, Best Support System > API Setting > Elite Licenser?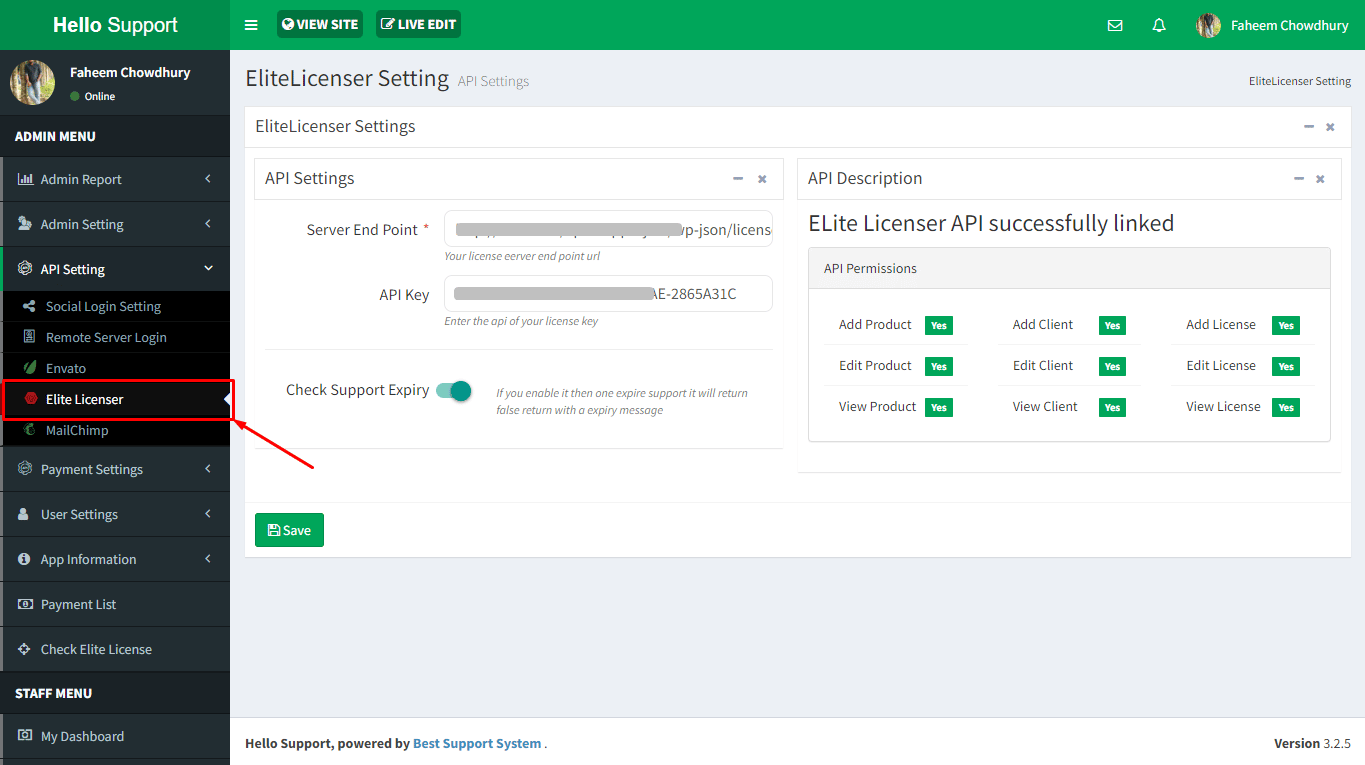 Do you know why this option? And how does it work?
Ok, lets me brief you…
Suppose you sell your product through Elite Licenser. And you have a large client base. Those whom you support through this Best Support System. They must have a license key, which if you have a support system other than the best support then you have to check the license manually. But with the Best Support System , you no longer have to manually check their licenses. You can easily check your licenses through Elite Licenser's API Connect.
It is very easy to connect your Best Support System with Elite Licenser. For that, just you have to collect the API End Point  of Elite Licenser  and an API Key. 
You will find API End Point in Elite Licenser > Settings> API URL End Point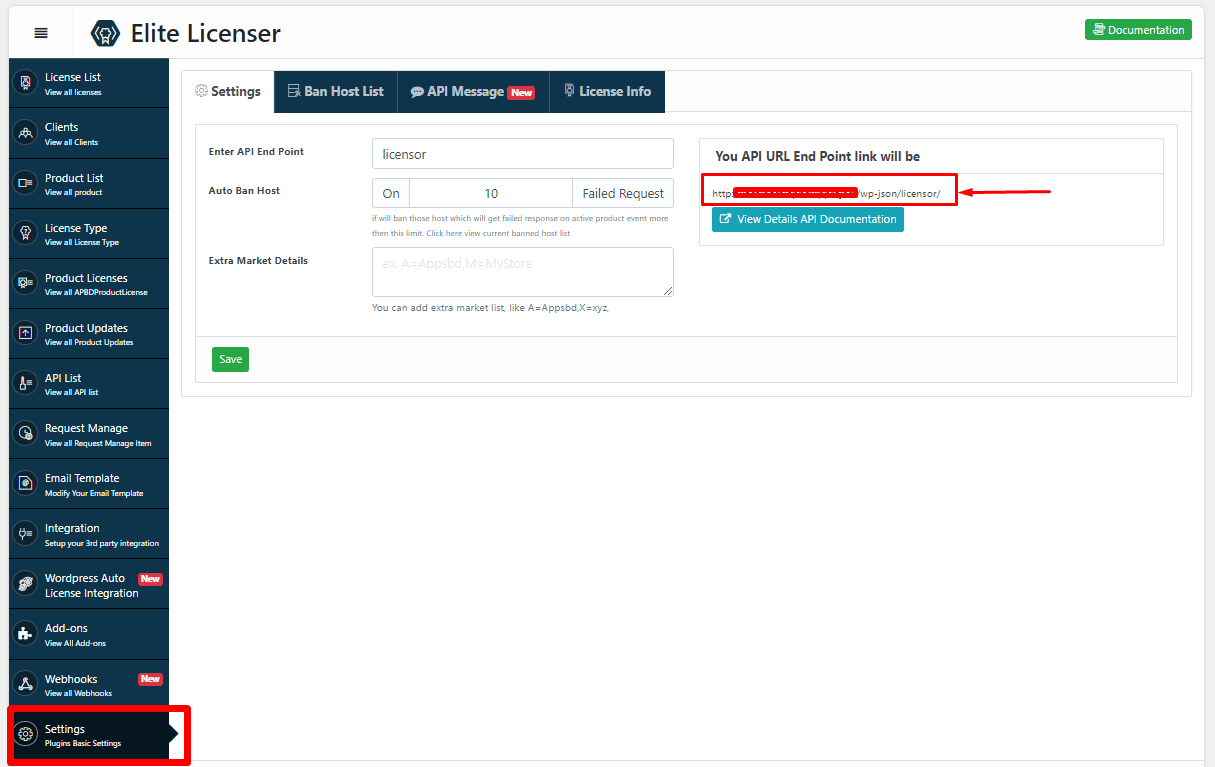 Now make an API from your Elite Licenser. Fro that go to Elite Licenser > API List. 
Now make an API by clicking Add New button.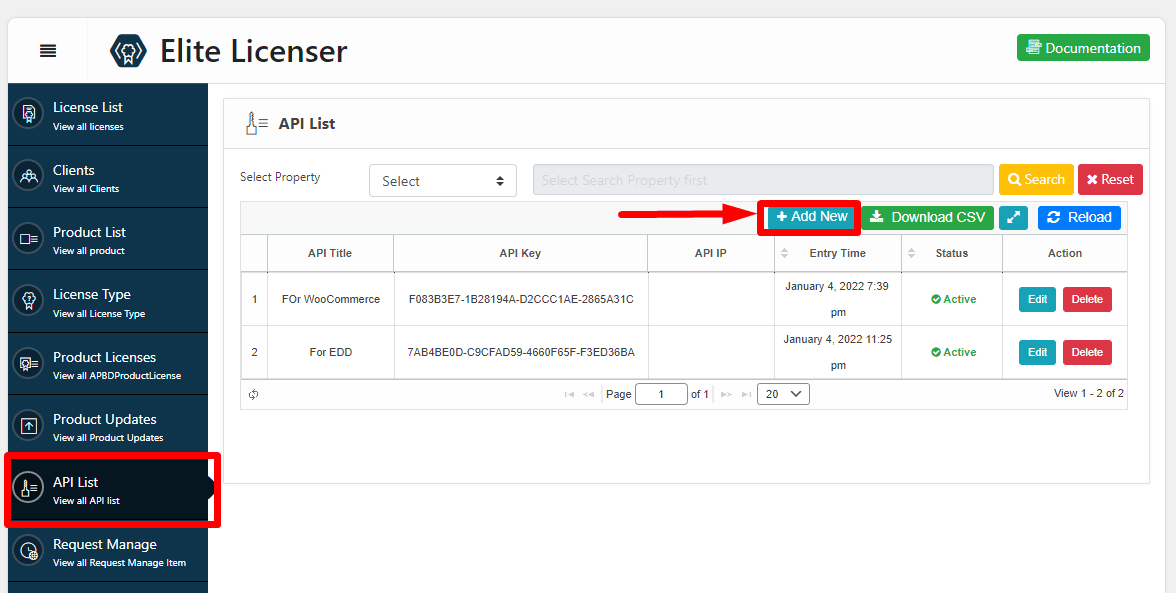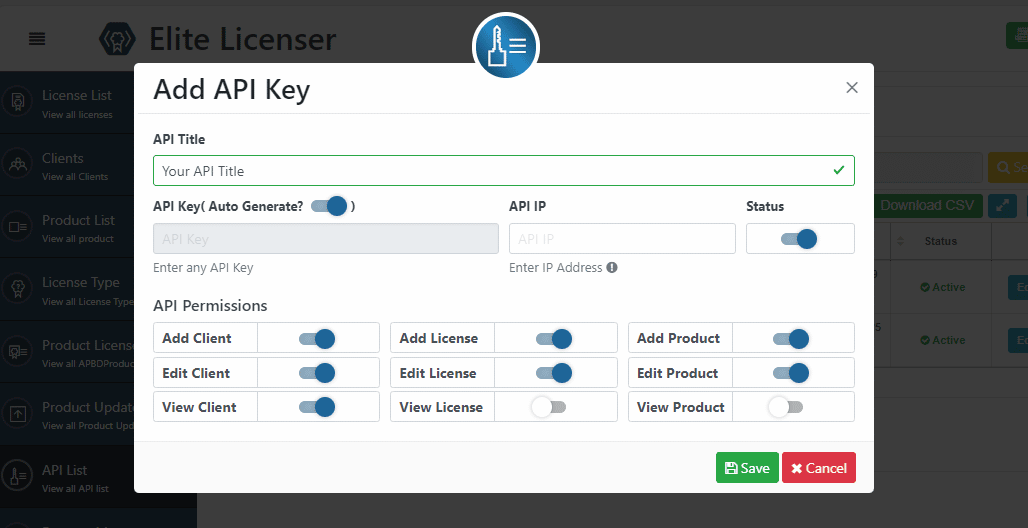 Now give the permission of your API. This API is responsible for doing this below access. then click on the save button. 
You will get an API key like below…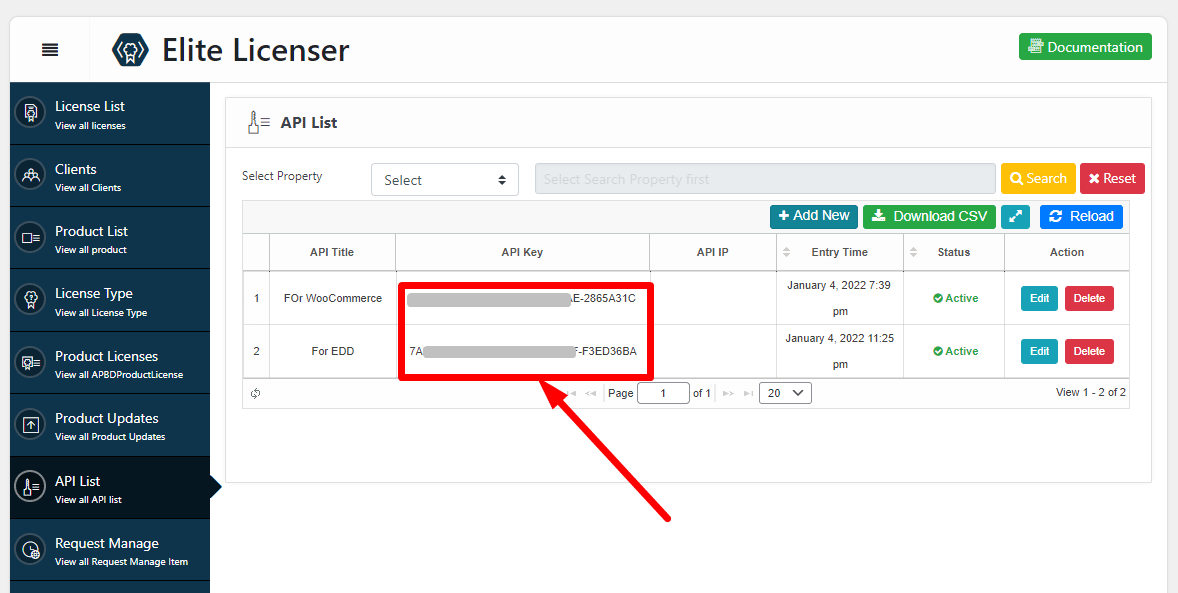 Now you got two things from Elite Licenser. One is API END POINT and the other is API KEY. You need to put these two in the API settings of your Best Support System. As a result, you will get the Elite data in Best Support through the data API of your license check.
Now, set API END POINT & API KEY  in Best Support System.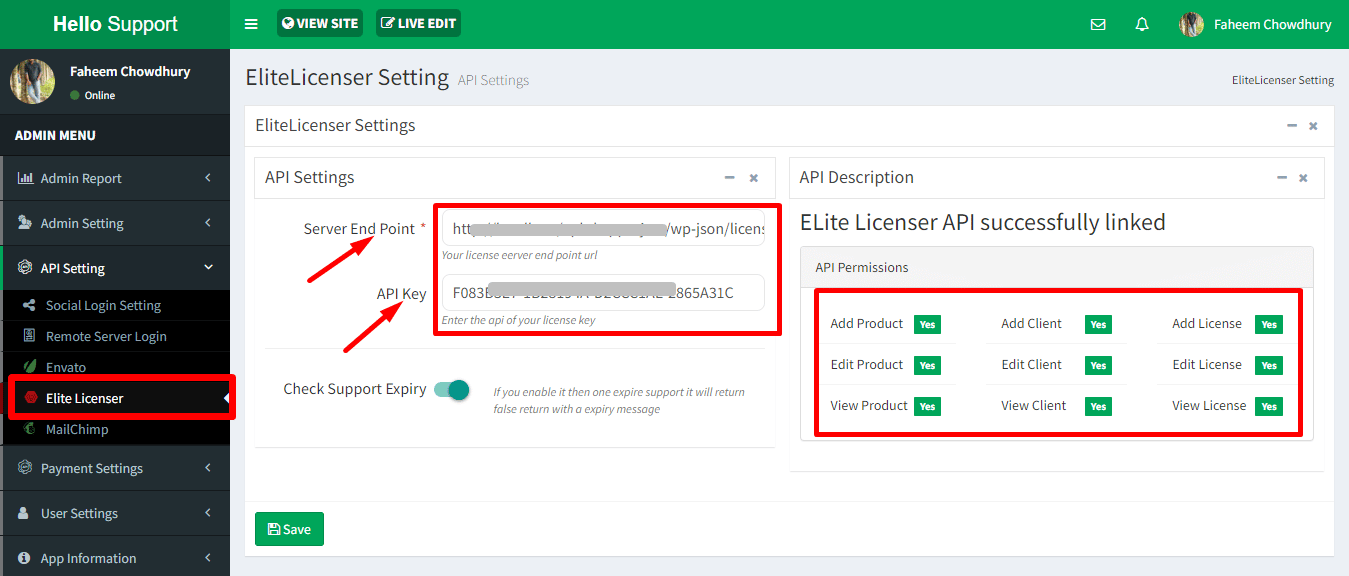 After adding those and clicking on the save button, on the right side, you can check the API's permission as you set as before in your Elite Licenser. 
Enable check support expiry, then you can view license support expiration. 
When the full procedure is completed, you will get an option for license checking.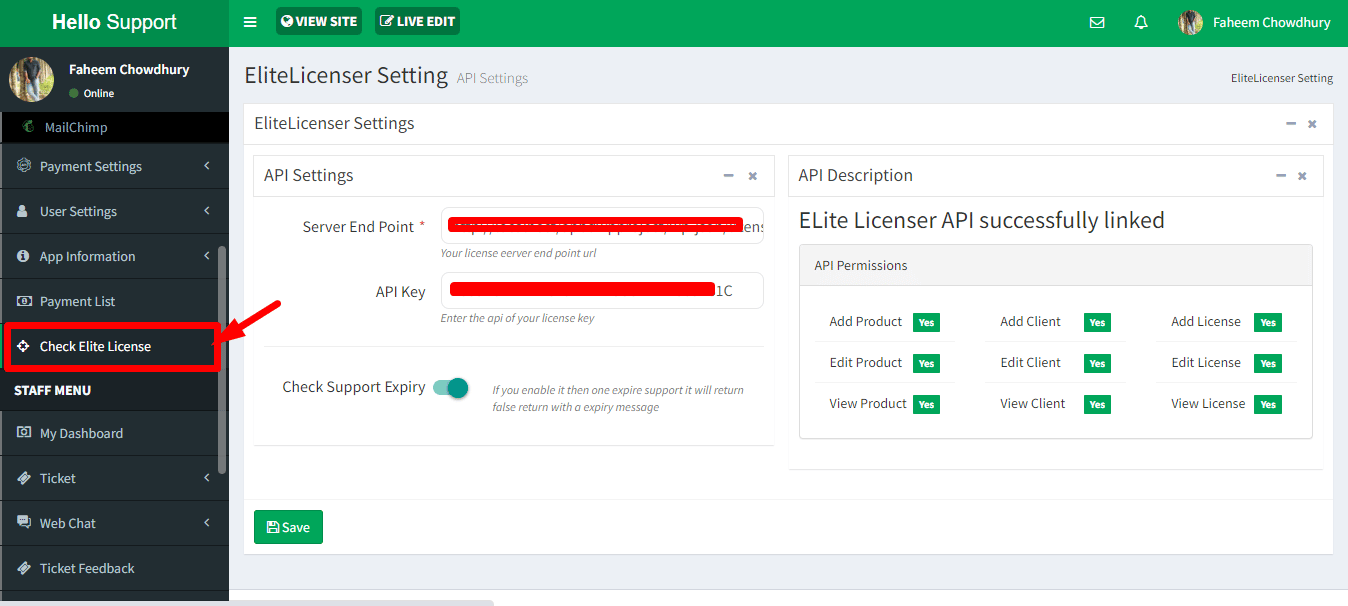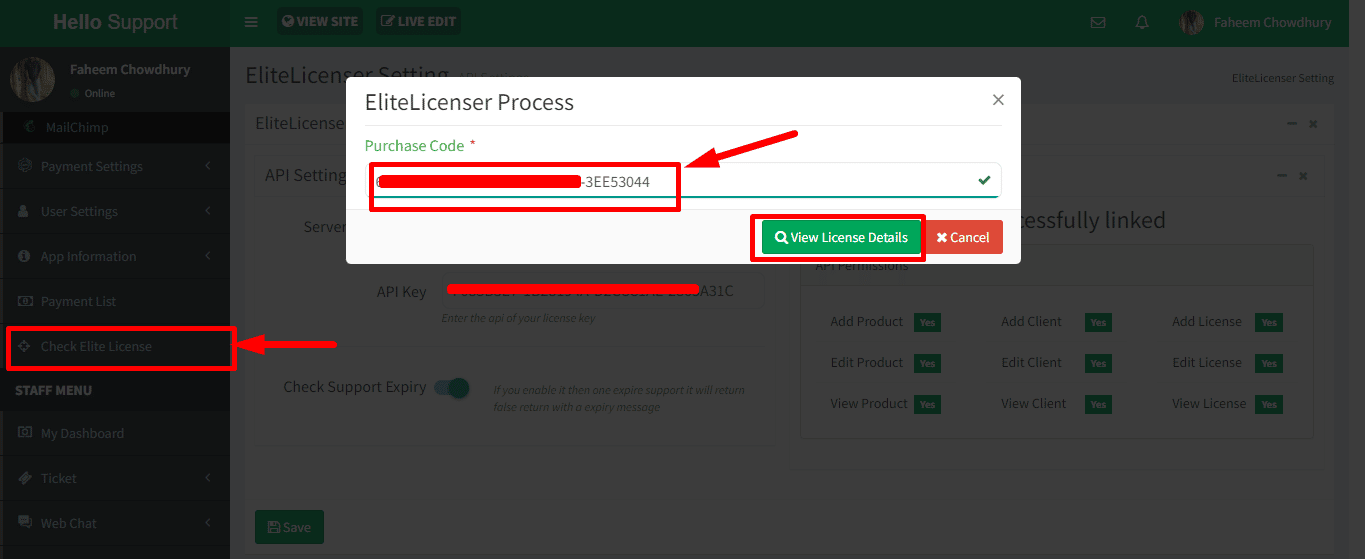 Now click on the View License Details button. And you can view details of your license.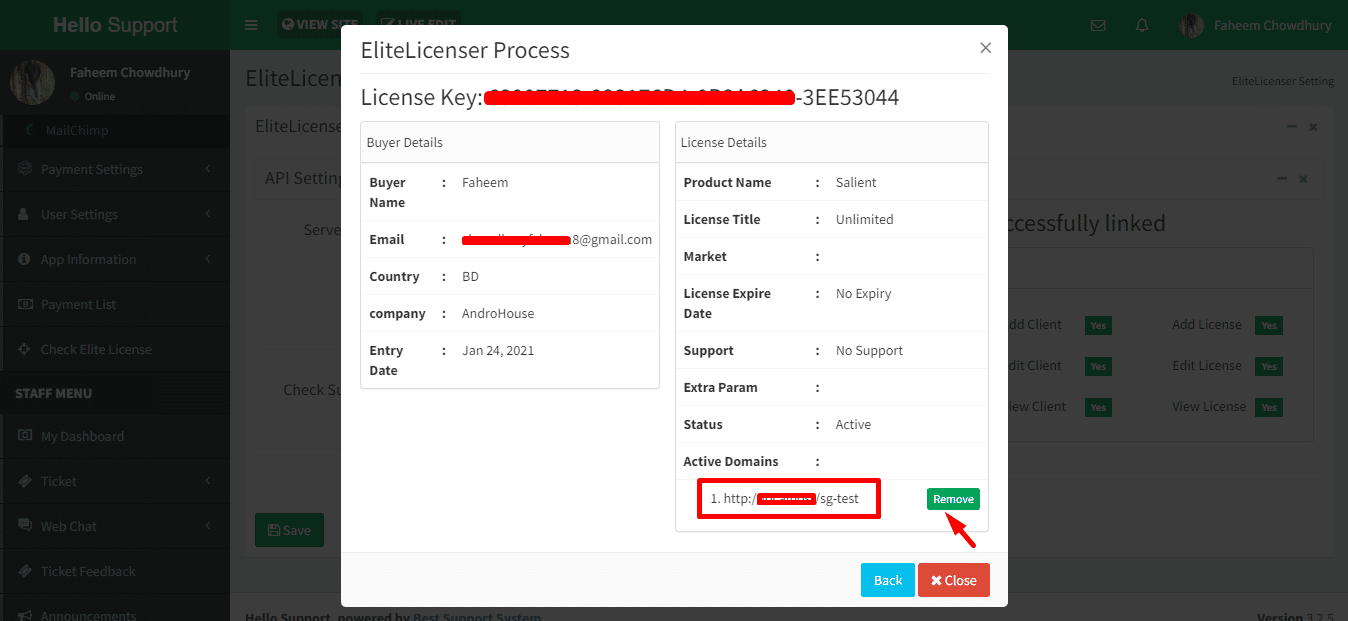 If you wish, then you can remove any of the licenses at any time by clicking on the remove button.
Why You Should Use Them Combinedly?
I'm not telling you to buy these two products together. I'm saying that if you need a support system, and need a license manager software, these two softwares are going to be the best combo. Given some idea of the reasons and benefits of this, I am going to say here why these two products run together and why? What are the benefits of running the two together?
Well, We know that the two products Best Support and Elite are from the same author APPSBD. Since they are two from the same author, does that means they know better about their security? Because they have created a combination of these two softwares after consideration and many tests. Those are fast, authentic, optimized, and secured, they have maintained it well.
And these two products have come tosoftware this stage today after many queries. These two softwares are at this stage today after fixing a lot of bug-solving & problems.
You will always get better support from APPSBD. Because client satisfaction is our goal.
The price of all APPSBD products is limited. We determine the price of our product based on the client's condition. But a lot of times we go after a lot of costs for which some products we want and can not keep the price low.
But still we have kept the prices of our products low.
If you check the Elite Licenser's all package prices, then you will understand.
Yearly Pack…
Developer License – $49 Only
Agency License – $74 Only
Lifetimne Pack…
Developer License – $149 Only
Agency License – $249 Only
Now check Best Support System's price for all packages. 
Single Pack – $49 Only
Plus Pack – $149 Only
Expert Pack – $499 Only
Last but not least, everything has its ups and downs. APPSBD develops its products as responsibly as it can. User satisfaction is all we have. Our goal is to provide satisfaction to the customer. Because if the user is not happy, we have no value. Our product is good after its release in the market and users are also very happy. Because our support is very strong. If you find us with any problem, you will get support immediately, which will give you real satisfaction.

---