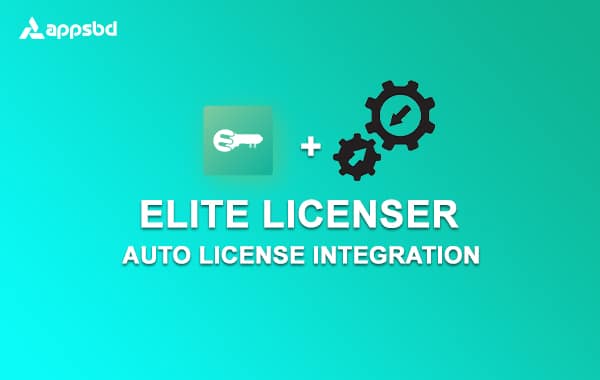 How Elite Licenser Auto Integration Module Work? The best way is described
Elite Licenser is a WordPress plugin which is intelligently manages your product licenses by protecting unofficial software and product uses and controlling usage, activation of the software, plugins, themes, apps, and more.
Elite Licenser by Appsbd is a WordPress plugin for any type of product licensing. Moreover, it manages product updates, automatically generates the license code, is integrated with Envato license verification, and has full license control. With its APIs, it can also be used by other applications. A single application controls all your licenses. All languages ​​(PHP, .Net, Java, Android) are supported. Additionally, you can license multiple WordPress plugins or themes that can be installed on the same WordPress site.
Elite Licenser is a secure and friendly user interface and easy-to-license product. Here are some impeccable reasons behind choosing Elite Licenser.
Automatic product update

Fast Spring Payment Gateway

Email template

URL based restrictions

Auto-ban host, and many more.
There are undeniable features that Elite Licenser contains. It's time to protect your work today with Elite Licenser! This plugin is professional-grade and will help you ensure that your hard work won't go to waste on people who don't want to pay for what they use. It's time to take back control of your intellectual property rights. Let's take a look at its amazing basic features.
Automatically create a license when purchasing a product.

Create and send the license manually/automatically.

Track license usage. (website, number of times)

Help your customers update plugins/themes/apps from their dashboard panel.

Third-party integration enabled: Envato, WooCommerce, FastSpring, Paddle, Easy Digital Download.

Generate Full WordPress Plugin and Sample Theme Code

Maintain support and license expiration.

Track which website is using the license.

Export license keys and customer list in PDF or CSV format

License Activation Report

No coding required, just drag and drop.
The benefits are innumerable if you use this software license manager plugin for WordPress. Here are some of them, no canceled version, increase revenue, manage license key status, help a lot in making business decisions, increase revenue by up to 70%, reduce risk for you and user of your product, a chance to increase passive income.
Additionally, Elite Licenser offers a WooCommerce license manager to manage licenses. Licensing WooCommerce products is now easier than ever. Elite Licenser will generate a license and display it on the customer's account page as soon as the order is completed.
If you want to manage multiple WooCommerce sites and are tired of managing licenses across multiple domains, Elite Licenser is here to help. With Elite Licenser, everything is handled for you. Elite Licenser can manage all their licenses from one place through the WooCommerce License Manager.

WordPress Auto Integration, How it Works?
Elite Licenser's most popular and work-effective module or option is WordPress Auto Integration. This feature is responsible for licensing your WordPress plugin or theme automatically without implementing any code base in your plugin/theme. 
After releasing Elite Licenser lots of our customers reviewed it because of this feature. Because it is easy to implement/license and has no hassle to license a product. People loved it day by day that's why this feature is developed day by day and get its popularity.
How did it work?
At first, for licensing any WordPress product you have to setup a License Type.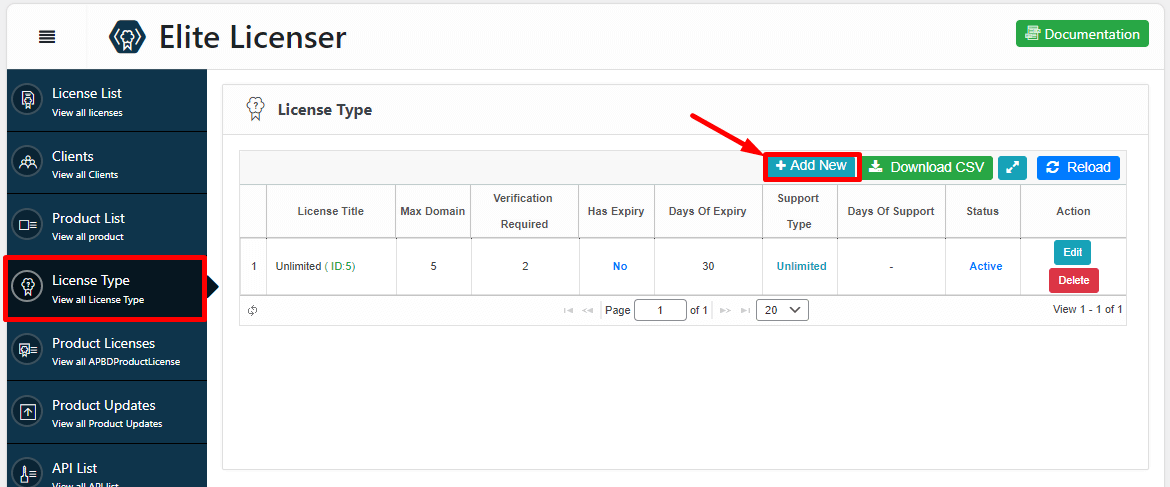 After setup license type you have to add a client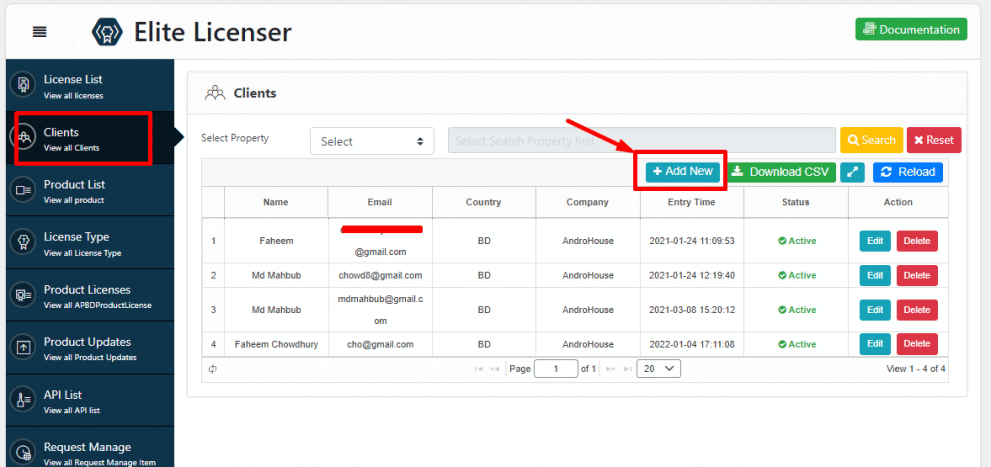 Now make a product list. Here you have to put your exact slug/text-domain name of your plugin or theme. Without right slug your theme/plugin will not work properly.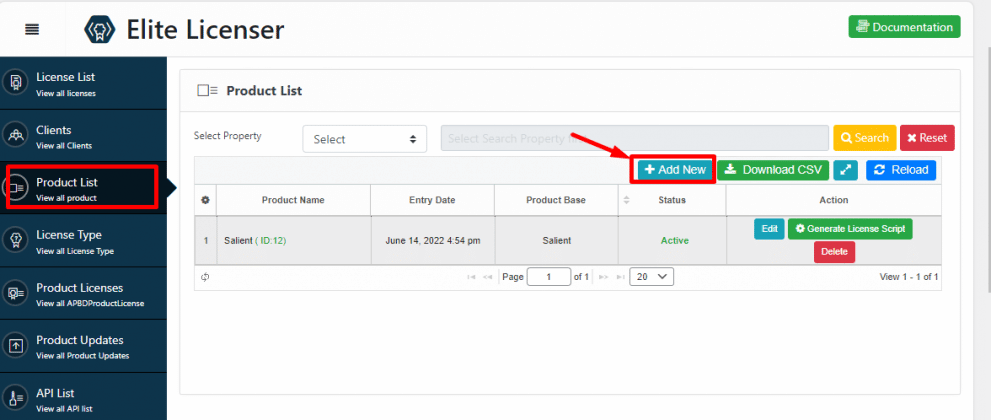 Let's attach your added product with your license type from Product License  module.

When you have done all the above procedures, next you have to generate a license key for your that product. For generating a license you have to go to License List  module.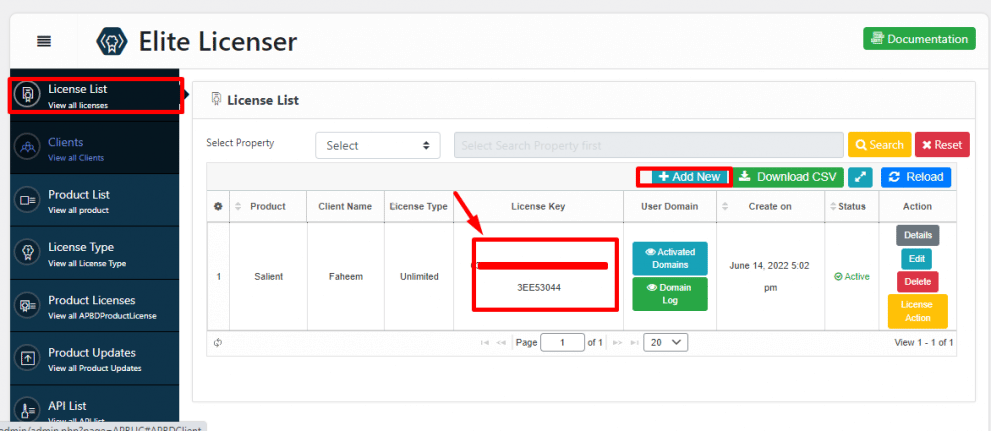 From this module, you have to generate a license key which will need for your future auto-integrated plugin or theme.
Now Time to Upload Your Theme or Plugin in Auto Integration Module for licensing.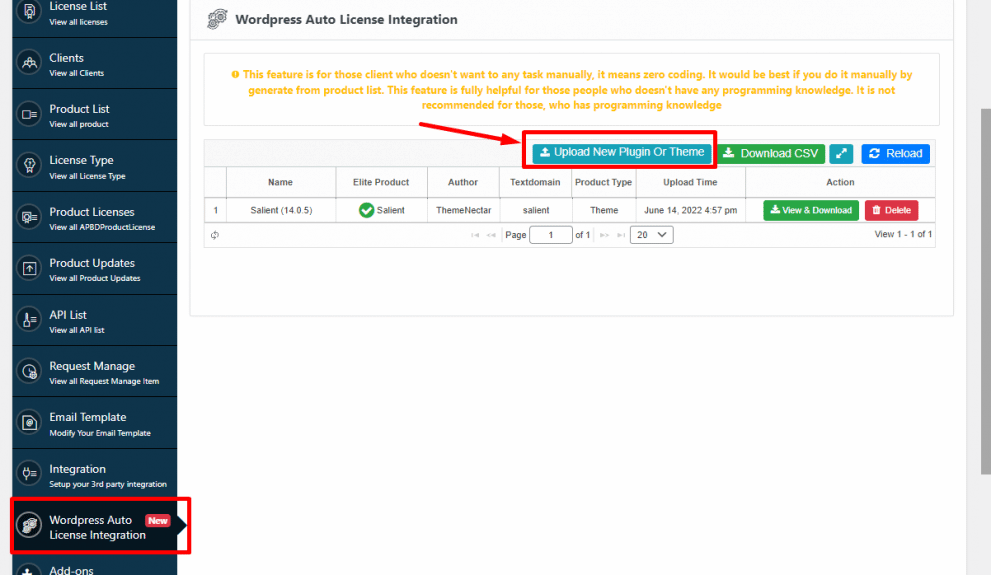 Now click on Upload New Plugin Or Theme button to upload your product for licensing.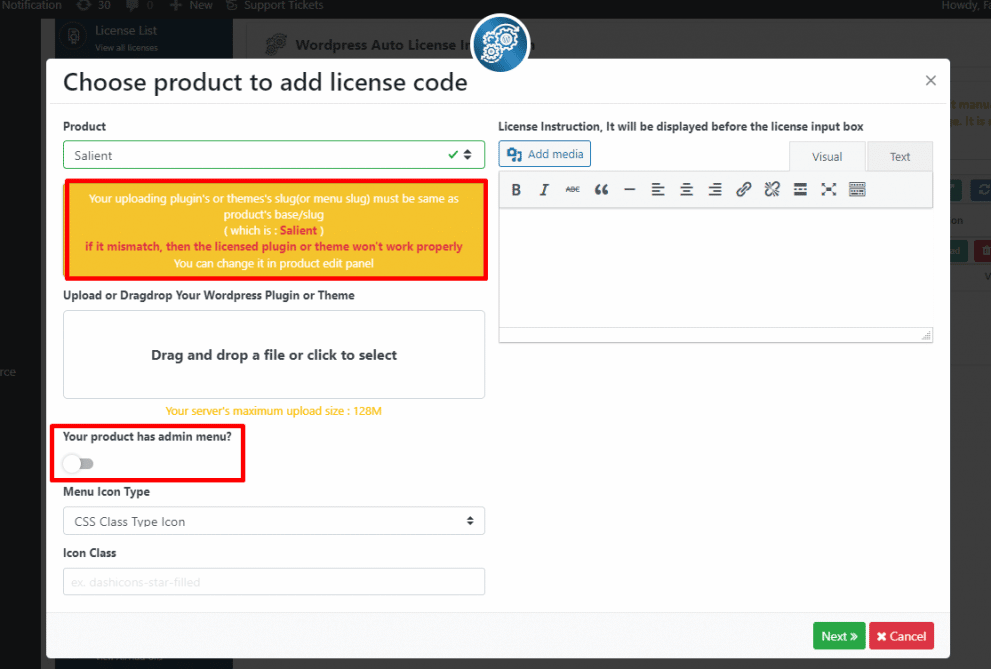 You will see a view like above, where you have to select your product first, then have to upload your product file in .zip mode. Important thing  is that, if your product has admin menu then please turn on the check switch button. 
Now give or choose an icon. And lastly, write your product description which will be visible on your product licensing page.
After completely done those processes you will figure out a product downloaded panel like this below.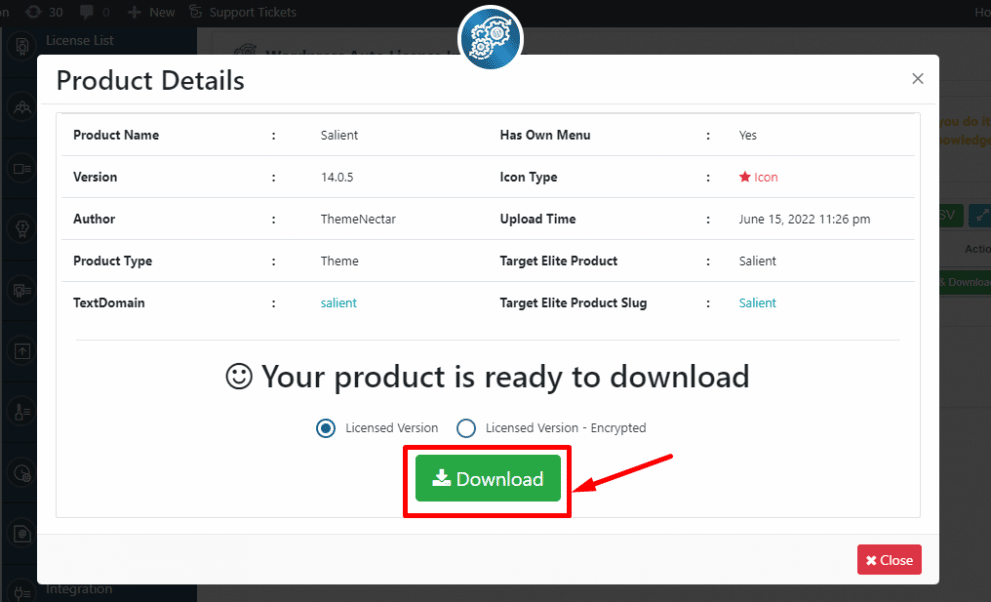 Here you can see two option for download the plugin, one is only Licensed Version and another one is Licensed Version – Encrypted. 
After downloading the plugin or theme ready it for sale or how you would like to manage it…
When you install the licensed product
The license layout is like …

Now you can manage your license key from your Elite Licenser. Remotely you can manage the license easily.
Elite Licenser has multiple methods to license any plugin or theme. But those who are not enough strong in programming or have no prior knowledge to do code but have products or if you have not much time to hand then this feature is only for you. And it is a hassle-free and smart way to do license automatically. 
This is, for now, if you get stuck on any process of the above then feel free to contact us. Our Elite Licenser Support > Click > Here.
If you like that post, or does it help you a lot then leave a comment below and discuss more Elite Licenser.
---