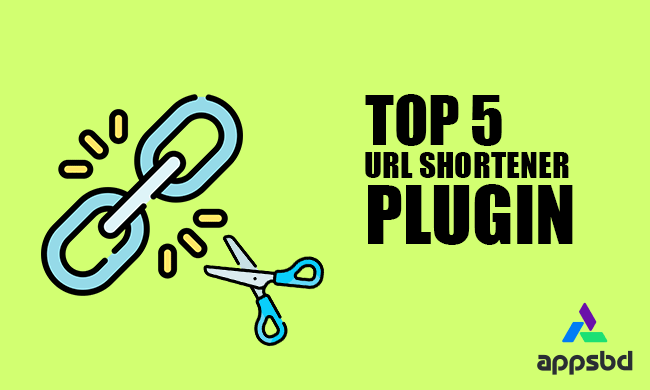 Top 5 WordPress URL Shortener Plugin 2022, Find Out the Best URL Shortner
Top 5 WordPress URL Shortener Plugin in 2022
If you're a regular blogger or an affiliate marketer, you know the importance of short URLs.
Long URLs often appear ugly, not the look you want on a professional website. However, you can make your links less bulky and easier to share with a WordPress URL shortener plugin, a WordPress plugin that makes your links look more presentable to visitors.
WordPress URL shorteners have many advantages, from managing and cleaning up ugly affiliate links, to branding the URLs with a special word or character, to accommodating for character limits on platforms like Twitter.
In this article, we'll explore some of the best WordPress URL shorteners you can install right away. Use them to make your URLs manageable and catchy while tracking more click data. 

Pretty Links is another fantastic WordPress plugin that helps cloak and shorten your ugly links, helping you gain more traffic and retain readers on your blog posts. It comes in both a free version and a premium version, so you can try it out before upgrading to the full package.
With Pretty Links, you can track each hit on your URL and obtain a full, detailed report of where the hit came from. It's also a great tool to generally increase the reach of your website by spreading the links on forums or comments on other blogs. This plugin already has 300,000 active users, and the number is growing each day.
What We Like
Pretty Links lets you create custom slugs for your URLs.
It makes it easy to group and organize links.
It comes with social sharing buttons to increase your reach.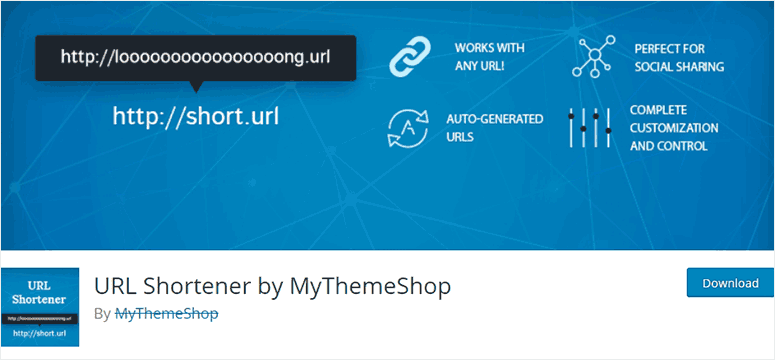 URL Shortener is a free WordPress plugin to create short links. It's lightweight and fast, which means it won't slow down your site. You can use this plugin to create custom memorable short links for social sharing, emails, and more.
The plugin lets you manage and organize all your custom URLs from a single dashboard. It also keeps a track of total clicks on your short links, so you'll know your popular URLs (which is helpful for affiliate links too).
Price: Free

What We Like
URL Shortener is easy to use and insert into social media posts.
It saves time by letting you bulk replace old or broken links.
It gives you complete control over your link flow with several types of redirects.
Used by some of the world's biggest brands, Bitly remains one of the best WordPress URL shorteners you can use for your website. Bitly's WordPress plugin, WPBitly, is the easiest way to replace the internally generated WordPress short links. With this tool, you can check out who has clicked on your links and where they are being passed around.
However, the best thing about this plugin is that it is a complete link management platform that lets you customize links, create campaigns, and redirect links, among many other benefits.
What We Like
Bitly lets you create branded URLs.
It allows you to connect to Twitter to make automatic or scheduled posts.
It provides link engagement insights that let you make better business decisions.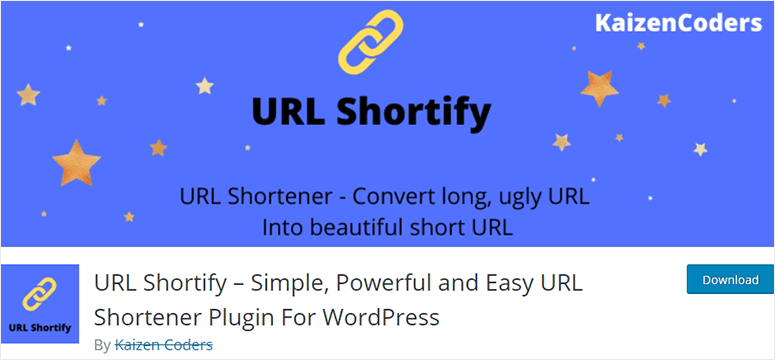 URL Shortify is a free WordPress URL shortener plugin. Unlike other URL shortening services, it uses your domain name to shorten links.
You can beautify your long and ugly URLs, and share them in your advertisements, blogs, emails, and publications. It lets you track statistics to monitor the total number of clicks with a click counter within your WordPress admin dashboard.
Price: Free
ThirstyAffiliates is a fantastic paid WordPress link management plugin that helps you cloak your affiliate links with ease. With this plugin, you can do more than just beautify your links and make them look appealing — you can also import links, auto-link keywords, track statistics accurately, and more.
With ThirstyAffiliates, you can monetize your average WordPress blog quickly: Use this plugin to create branded links and replace specific keywords with your original affiliate link. In addition, you can add, manage and insert affiliate links into your posts. You can even arrange and organize your links into categories and subcategories, and efficiently manage them from the admin panel itself.
What We Like
ThirstyAffiliates helps you automatically create short links.
It allows you to insert affiliate links into blog posts easily.
It has advanced statistics reports that let you measure your links' performance.
---