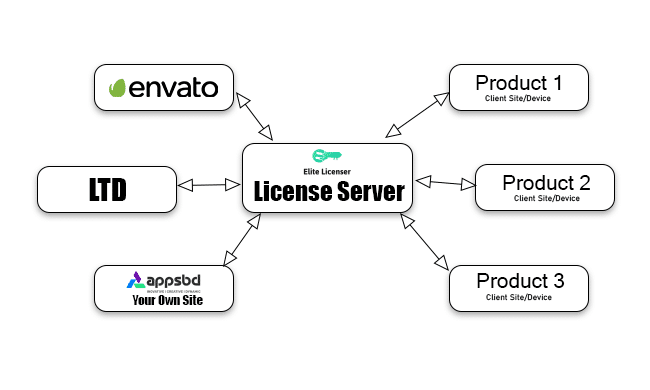 Why Appsbd Recommend 'Remote Server' Option for Elite Licenser Addon – For WooCommerce, Best way to know
Elite Licenser Addon - For WooCommerce
Elite Licenser addon is an add-on of woocommerce which is also an add-on of Elite Licenser. It is used to generate license code for woocommerce digital products. Users can see the license code in order details. Elite Licenser Addon has ability to disabled License automatically when an order is refunded, canceled or failed.
Today I'm going to discuss about Elite Licenser Addon's functionalities and the Installed Type option Remote Server. Many of our Elite Licenser Addon's clients have done the wrong option for setup. Which is a really sad thing for us. A very important option for Elite Licenser Addon's is Remote Server option.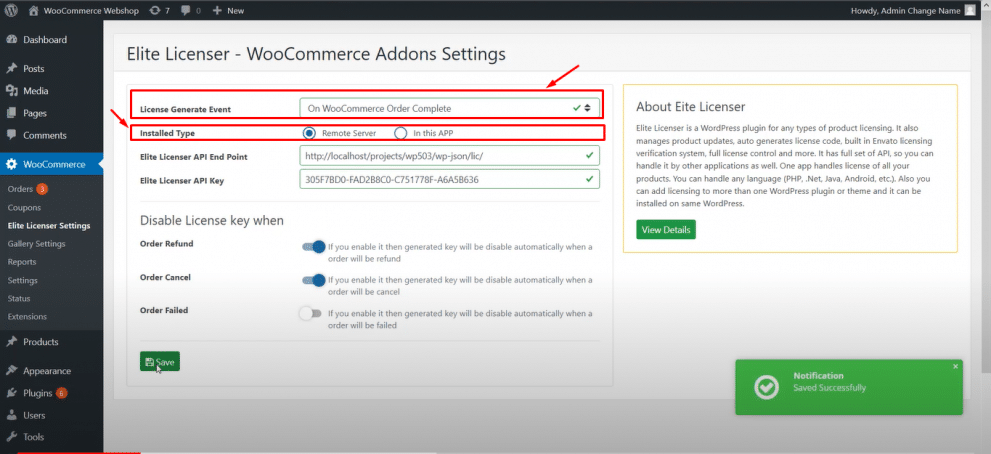 When Should You Use The Remote Server Option?
Remote Server option is for, when you have multiple servers or if you use subdomain for your Elite Licenser Addon and main domain for Elite Licenser. That time you have to pick the option Remote Server  in the Elite Licenser Addon. Because if your Elite Licenser is in one domain and Elite Licenser Addon – For WooCommerce in another domain then your API KEY and API END POINT is in another server or domain, that's why you have to choose the Remote Server option. For more details please visit .
Benefit of Using Remote Server
In the above, we discuss about why should you use the Remote Server option. Now I will show the benefits of using Remote Server.
Selling Product in Marketplace: Elite Licenser is working for license managing. When you selling your products in different marketplace like Envato, LTD, or Own Site at that time it is easier to manage your all licenses from a remote server or subdomain. Easily you can handle the license and can able to keep tracking all of your licensed products.


Website Change or Moving in Another Domain: If you keep your server separate from the start for your license server then it is easy to move or change your main site from another server. That's why you don't need to take any license backup or site's hassle. Everyone should use a separate server or domain for his/her licenser manager.
Server Pressure Relief: If you use a single server, then it will be slow for licensing your products. Because your site will be always visited by your clients. Which is very tough for your server to manage combined work in its system. If your clients requesting something always that time your server will give you lag and it became slower to working with other staff in the system. Because when a request process is happend in the server that time server is stay busy to do that thing. 
But when you use Elite Licenser is in a remote server that time it will work like charm and faster. You can easily manage any license and set lots of rule on it for checking your license in a continuous process.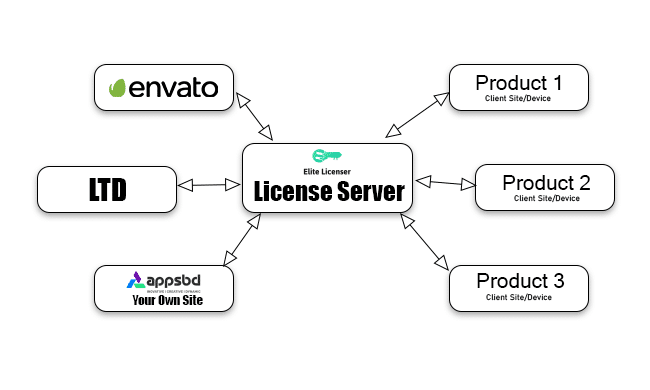 It is better to separate the license server. Then it will be easy to handle and manage. When your server gets busier day by day it will be slower if you don't separate the license server. Your daily client's click request and your license rule always check the server. So, Appsbd recommends the best settings for Elite Licenser Addon – for WooCommerce. 
---